Huawei Watch 2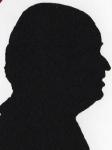 This is second Watch from Huawei that I have tried the first was just over a year ago in March 2017. So how has this developed and devolved over the last year, it certainly linked with my phone almost instantly and means my phone can remain in my pocket when in areas that I would rather not remove it while out and about.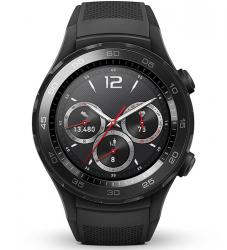 click image to enlarge
The watch is circular at 4.2cm across and chunky at 1.4cm thick with the supplied strap the total weight is 57 grams. Both the watch and strap are what they call carbon black.
The watch can be used using Bluetooth connection from your phone – the way I used it – or you can insert a Nano Sim in the watch so that it does everything itself.
There is a 10.5x7cm Quick Start Guide in eleven languages the first eight pages are in English with adequate illustrations. There is a separate booklet to explain fitting of a Nano Sim.
Also in the box are a one metre propitiatory USB lead that fits around the rear of the watch to charge it, also supplied is a USB plug front in my unit it was supplied with a two pin plug that would require a shaver adapter but the propitiatory USB lead works off any USB port or plug front.
There are two buttons on the right side of the watch at around 2 the power button and at around 4 the multi-function button.
The rear of the watch that would reside against your wrist has microphone, speaker, charging port and heart rate monitor.
The watch is operated both by touch and the two buttons. Touch the screen to confirm an action. Other actions – all described in the Quick Start Guide – are Swipe Up, Swipe Down, Swipe from edge to edge and Swipe right.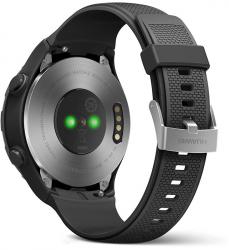 click image to enlarge
If you do not own a Huawei phone then Android Wear from the Google store will work perfectly well with the watch letting you know about email, texts, phone calls etc. If you have a Huawei watch then Huawei Wear and Huawei Health are also available.
I stuck with using Android Wear so this article would not cover anything only available to Huawei phone users.
The watch is stated at 420mAh and this was my only real problem that in use the battery level dropped by 4% and hour meaning the maximum time between charges was a day and not even that for a heavy user.
If away your only choice was to turn the watch off say overnight and just use it during the day to get two days use. However when you turn it on again it is around 75 seconds before it can do anything other than tell the time.
The watch supports Android Pay. It is stated as being IP68 water and dust resistant. There are over forty different watch faces available but once you have tried them all I expect you will have a couple of favourites. For those into sports and exercise this is an ideal companion.
The Huawei Watch 2 is available from Amazon for £199 and is also it is also available from Argos.