Expression Premium XP-640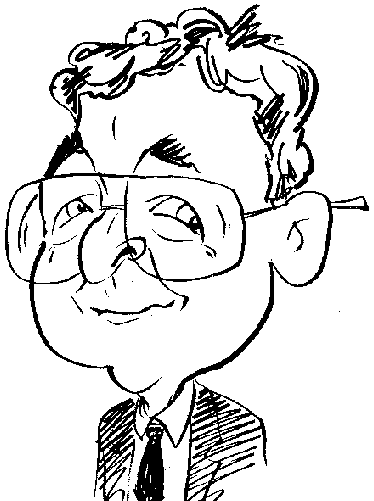 Review controls
As part of its family of All-in-One devices, Epson has developed its Expression Premium XP-640 product. Predominately decked out in lacquered black, this All-in-One device combines the functionality of print, scan and copy with features that include automatic Duplex printing, local and remote output plus Wi-Fi, Wi-Fi Direct and USB connectivity.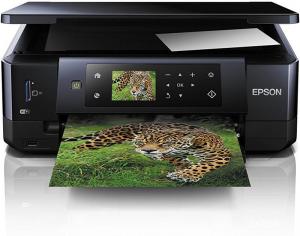 click image to enlarge
Reasonably compact with dimensions of 390 x 341 x 138 mm (W x D x H), the Epson Expression Premium XP-640 will not look out of place in an office or home environment. The standard box-shape with rounded corners adopts the usual arrangement of an A4 flatbed scanner mounted on top of an inkjet printer. The top-mounted scanner is of the CIS (Contact Image Sensor) type and has a resolution of 1200 x 2400 dpi (H x V). The Epson inkjet printer features five inkjet cartridges covering a double-sized black, cyan, magenta and yellow plus a photo black cartridge which make use of the printer's Micro Piezo™ print head with variable-sized droplet technology to produce a print resolution of 5760 x 1440 dpi.
The printer has two paper input trays allowing you to have different sizes and types of paper mounted ready for use when working on certain projects. These trays can hold 100 sheets of copy paper or 20 sheets of photographic paper. Positioned just above these paper input trays is a pull-out paper output tray. If you tend to forget to pull out this tray, as I sometimes do, you will be reminded with a sound effect and message to carry out the tasks before the print job can continue. I would have preferred for the output tray to be automatically extended but this feature has yet to be incorporated into this Epson device.
Along with the input and output paper trays, the XP-640 provides the user with the facility to insert an appropriate CD/DVD disk so that a label can be printed on its surface. A tray to carry out this task is located on the base of the unit. Appropriate software, for this feature, is provided by Epson.
Mounted on the front of this All-in-One is an adjustable Control Panel. You can position this panel at an angle that allows you to discern its feedback information and various options. Arranged around a 6.8 cm colour, touch sensitive screen are controls for power, home menus, stop and start, navigation and adjusting the number of pages to print. The display provides access to a range of menu settings relating to the set up of the device and the carrying out of actions such as copy, scan, print photos and maintenance.
The front face of the XP-640 features input options for a USB flash stick and an SD memory card. Using these features you can print content stored on these removable devices. The Control Panel screen will display available content on the flash stick and memory card.
Bundled with the XP-640 and its five inkjet cartridges is a CD containing the software for use with this device and a step-by-step illustrated walkthrough of the set up routine for the product. This routine will lead you through the steps of selecting the language and region plus inserting the ink cartridges and an initialisation process which can take approximately 7 minutes – so get the kettle on.
Drivers for the print and scan modules will be installed plus other various items that include a PDF version of the User Manual, Scan OCR, Print CD and E-Web print software. Partway through my software installation, the process froze and refused to continue no matter what I did including removing and re-inserting the CD in the drive. Fortunately you can install the required software via a direct Web link and this method allowed me to complete the process and set up a Wi-Fi link to my LAN.
The Epson print driver offers a range of settings including a choice of Draft, Standard or High quality output. Running my usual tests involving a 101-word monochrome document and another with an additional colour image produced the page speeds as shown in the table below.
Epson Expression Premium XP-640

| Quality | Monochrome | Colour |
| --- | --- | --- |
| Draft | 43 | 29 |
| Standard | 21 | 12 |
| High | 4.5 | 3.5 |
While Draft quality is rather faint and really only suitable for layout purposes, Standard is fine for many tasks with High being reserved for when you want to impress. Using the automatic Duplex feature, a 12-page 6767-word document was printed on six double-sided pages in 129 seconds. A monochrome A4 photocopy took 10 seconds and a full colour copy of the same image required 19 seconds using the Standard print option.
Using the supplied Epson Easy Photo Print utility to select the required images, print quality and print size, I printed a series of photos. With the quality set at High a 10 x 15 cm image took 1 minute 14 seconds. Increasing the size to 13 x 18 cm, required 1 minute 22 seconds. An A4 photo print was produced in 3 minutes. In each case the quality of these borderless prints was good.
Apart from the problem encountered with the set up routine using the CD, I was impressed with the ease of use and performance of the Epson Experience Premium XP-640. Currently this product is available for £119.99 with a £20 cash back offer. Replacement ink cartridges cost £47.99 for a multipack containing the black, cyan, magenta and yellow cartridges. A photo black cartridge is priced at £16.67.
https://epson.com/For-Home/Printers/Inkjet/Epson-Expression-Premium-XP-640-Small-in-One-All-in-One-Printer/p/C11CF50201