Dell Vostro Tower System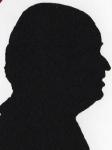 It's a very long time since I have reviewed anything from Dell and even longer since I have reviewed a Tower system from anyone, in fact if my memory is correct after my last Tower review I actually purchased it and that was running Windows 7. Here this system is running Windows 10 and version 1703 at that.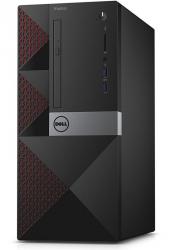 click image to enlarge
The Dell Vostro 3650 Desktop Mini Tower is 28cm deep (34cm with leads attached), 15cm wide and 34cm tall.
The face has the on/off button, optical drive, two USB3 ports and an SD Card slot. The back has three audio sockets, video connections for VGA and HDMI, two pairs of USB ports and an Ethernet. Four internal external bays and near the base a kettle style mains lead socket.
Dell describe the Vostro as a 'Business System'.
It seems you can pretty much pick your components to get exactly what you want. I am told that the system as sent to me complete with 22inch panel and a USB keyboard and mouse should cost just under £600.
It has an Intel 6th generation i5 processor, 4GB RAM and a 451GB hard drive and this has 411GB of free space.
Let's start with the panel it is 49x29x1.5cm the last measurement at the edges. It has a vaguely rectangular stand 20cm wide at the front 25cm wide at the back and it raises the screen by 10cm from whatever you place it on. The screen display is 1920x1080. On the right side of the rear is the mains lead input as well as 3.5mm sockets for audio in and headphones out. The left side of the back has inputs for VGA (D-Sub) and HDMI. The lead supplied with the unit is an HDMI. My surprise is how good and how much volume comes from the units speakers, normally when using HDMI the volume level is just enough to note sounds and certainly you could not follow say a video soundtrack, here with it attached to the Vostro the sound level is excellent. This must be something to do with the audio driver supplied by Dell as the same panel attached to my own system gives only the normal lower level of sound.
Apart from having the newest version of Windows 10 version 1703 which has a number of changes and includes a 3D version of Paint you get with this system a range of basic items from Cyberlink.
After a few boots it settles down to a 24 second boot to Desktop and an 8 second shutdown.
This is the first version of the new Windows 10 I have seen and there are differences one of them is that although Control Panel is still there and available it is not on the main drop down list of items it can be got at from Settings but perhaps easiest from 'Run Control Panel'.
This is a nice well-constructed system and being able to choose 'mix and match' your components should enable you to get exactly what your business requires.
Assuming you have two or the four USB ports on the rear taken by mouse and keyboard you may wish there were a couple more. Only having the two USB3 ports on the front may make things like external hard drives a little too accessible for the public office environment but these are minor gripes and no doubt you could have a Bluetooth keyboard and mouse to give more rear USB ports.
The Dell Vostro system can be seen on the link below. Every time I have visited their site I have soon have their representative offering to talk to discuss choices.