WiFi 6 Router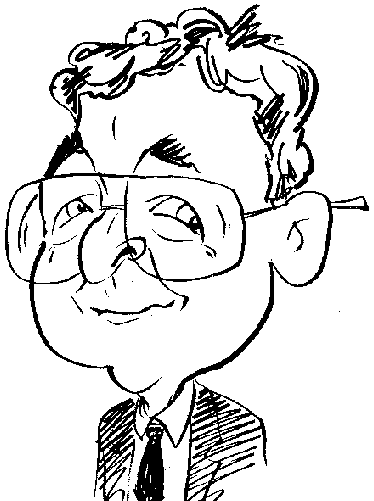 Review controls
Offering a range of improvement in regards to performance and facilities, D-Link has released a new router.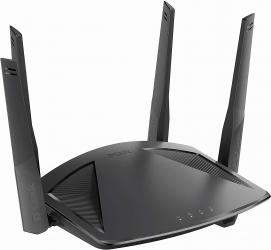 click image to enlarge
Adding to its EXO AX Series of routers, D-Link has released the DIR-X1800 Wi-Fi 6 router. This product comes with the promise of delivering exceptional capacity, next generation speed and range, excellent efficiency, backwards compatible and has been designed for use in device-dense environments such as a smart home. I have been given the opportunity to check out the performance of this AX1800 Wi-Fi 6 router.
Opening the package reveals the main router box with four permanently attached antennae. You also get a power adapter with interchangeable two and three-pin plugs, Ethernet cable and, what appears to be, minimal set-up instructions. In fact the instruction element consists of a card bearing a QR code. This code needs to be used with a downloadable D-Link WiFi app for delivering the product's set-up procedure. Using the QR code without the presence of the appropriate app does not really work and will only confuse you.
With dimensions of 165.63 x 224.10 x 65.03 mm (D x W x H), the AX1800 is predominately black in colour. As mentioned earlier, the router arrives with four antennae already attached to its body. The four antennae are arranged with one on either side and the other two attached to the rear of the unit. The connection points of the antennae have been designed so that each antenna can be positioned through 200 degrees left to right or 90 degrees sideways whether the router in placed on a work-station or mounted on a wall - you will need to supply the hooks for this latter purpose. From certain angles, especially when the antennae are laid flat against the router's body, the AX1800 could be mistaken for a miniature alien spacecraft.
Arranged along the front of the router are various LEDs which, I must admit, add to the alien spacecraft look of the device. These LEDs provide visual indications for power, Internet, 2.4G WiFi and 5G WiFi. The rear of the router is put to good use with a range of connection options. The rear of the router houses four 10/100/1000 Mbps Gigabit Ethernet LAN ports and one 10/100/1000 Mbps Gigabit Ethernet WAN port coloured yellow to help distinguish it from the other ports. To the left of these ports is a mini WPS button to activate a wireless connection with a particular device. Situated on the right of the ports are a power socket connection with an on/off button and a reset mini socket.
When setting up this product, you have the assistance of the downloaded app. This app will search for the presence of the rooter before proceeding with the set-up process. It will then scan the QR code mentioned earlier and lead you through the necessary steps of connecting leads and carry out configuration issues with on-screen instructions. The app can also provide facilities regarding parental control of Internet access and dealing with firmware updates when available and necessary.
In operation the AX1800 unit can deliver its namesake of 1800 Mbps speed through the combination of 1200 Mbps on 5GHz and 600Mbps on the 2.4GHz band under ideal conditions. Through the use of built-in power amplifiers and beam forming, the reach of the Wi-Fi signals are spread further with support for four simultaneous streams using Orthogonal Frequency Division Multiple Access (OFDMA) technology which can combine several small packets into a single packet so enabling numerous devices to receive data simultaneously. The unit's built-in Quality of Service (QoS) engine lets you prioritise traffic to favoured devices so that they receive the bandwidth they desire.
Along with its speed and range enhancements, the AX1800 router has support for Amazon Alexa and Google Assistant. When chatting to these vocal services, you can issue commands to instigate your router's functionality in various ways. For instance you could ask your router to be rebooted, enable or disable a Wi-Fi guest zone and check out log-in credentials.
If you are looking for a new rooter, then this D-Link AX1800 product is worth considering. The product comes with a two-year warranty and at the time of publication is available from Amazon for £114.99, including free delivery. Full details are available on the D-Link web site.