Zyxel Multy U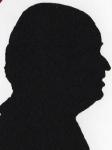 Often a tall or wide building has problems receiving a Wi-Fi signal from a single point, one solution is power over Ethernet giving a connection to a loft or other far flung place but this could still cause problems with anything that is handheld as signals can be lost. Another possible solution is what I am looking at here Zyxel Multi U.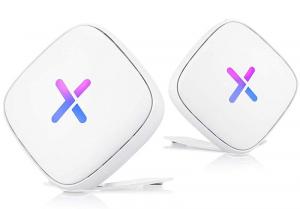 click image to enlarge
It works in a different way, one unit is connected to your router and can then connect to the next unit and even a third unit but if the signal is stronger from the third to the first it find this so the three units work together with all movements being transparent.
For those who still need Ethernet each unit has the ability to connect via that, so not only can you roam around with a handheld device anything that is static can be connected via cable.
The whole setup process is run from your mobile phone once the initial link is made setting the second and third unit can be as simple as hanging a unit from a picture rail or attaching the stand provided with the units and providing it's within a cable length of a mains socket that's the only consideration.
If the App thinks there could be a better position it tells you so the strongest signal is available everywhere.
This supports both 2.4GHz and 5GHz with a potential speed of 866Mbps both transmitting and receiving and the ability to cover 6000sq.feet.
Each unit is 12x12x3cm, the back has two Ethernet ports – one LAN and one WAN - and a DC input one corner has the stand connection and the opposite corner has the provided leather thong hanging point.
In each box is a 1.6metre mains lead, a flat 1.8metre Ethernet lead and an Installation Guide with a link to how to download the App from either the Android or iOS store. The LED on each unit can be set to on or off.
The App can link to Alexa – should you wish – so voice commands can be used.
The App can also tell you the exact connection speed.
For those with children the App can also set usage hours for them which can even possibly avoid arguments as you cannot be cajoled into 'just another half hour dad' when the App makes the decisions.
While power plugs can give a fixed connection in a far flung place that normally cannot get Wi-Fi it does mean you are tethered and the young tend to move around while glued to their devices and will moan if the signal drops out or gets so poor as to mean the film they are viewing drops frames. This solution will mean they are always connected within the Wi-Fi area.
So once you have worked out that wherever you place your router the signal is naff in the loft, garden or garage to name but three then decide if you need a two or three unit package.
The Zyxel Multi U is available from Amazon for £199 (two pack) or £266.89 for a pack of three.