Canon Pixma TS8050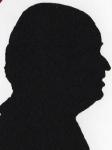 This is the latest offering from Canon in their Print, Scan and Copy range often called an All In One. Around 360MB of hard disc space will get all three modules working with a PC, however these days these items work with other devices as well.

click image to enlarge
The unit is small at only 35x30x15cm those figures are when it is closed up. This unit can be setup to work via Wi-Fi or USB; the former might be favoured by those whose other half say's black does not match the colour scheme in the lounge. It can fit on a wide shelf and you just need a little space above to insert or remove things from the flatbed scanner, equally it can live in a cupboard or behind a sofa. Both the mains input and USB lead – if used – fit back left.
It has a small internal paper tray which I was happy with around 20 sheets Canon says it should take more. You can also use the sit up vertical tray at the rear for photo paper. It is a six ink offering which includes two different blacks and a grey apart from the Cyan, Magenta and Yellow. The Canon site lists the expected number of pages around 300 from normal colour cartridges and around 600 from the 'XL' options. The black figures are around 1000 and 4000 but the cartridge sizes are larger.
There is a front flap that can be raised to near 90 degrees that has a 10x6cm TFT screen to control functions from the unit. To the left of this screen is a single LED and below this a single push button for on/off.
To the left of the front is a SD card port and to the right of the front a NFC touch point.
While printing used to be only from whatever the unit was connected to now you can print direct from your phone – via a Canon App – or from any SD-Card without needing the PC to be connected.
Speeds of up to 15PPM are promised for monochrome documents and 10PPM for colour ones, the only claim I could find for a photograph was 21 seconds for a 15x10cm borderless print. Trawling through the exceptions found these figures do not include processing time.
While on printing A4 borderless is possible – it's not with some recent printers – and you also have a Duplex option. There is also an option to print onto printable CD's or DVD's.
In my tests I found that a single page A4 mono document printed within 10 seconds of pressing print on the PC, this includes the time taken for the unit to extend the paper output tray, for those printing the occasional document I think this is fine.
The claimed scan speed is 14 seconds and using USB I had to implement requests from the PC as requesting from the unit somehow did not work for me. I was perfectly happy with scans I loaded within Windows Paint module.
Copying produced the first copy in 20 seconds – no PC required – and the stated speed after that is 6.5PPM. It is possible to copy between 25-400% of original.
I did not install the excellent Canon Image Garden software instead I made do with drivers and basic software that took 362MB of hard disc space and the total package installed in 9 minutes on a Windows 7 PC.
I was happy with all the documents and photos that I printed and I accepted the default options on all my tests.
The Canon Pixma TS8050 is available from Amazon for £152.11 with free delivery.