Bosch IXO Powered ScrewDriver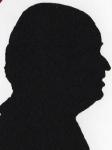 I think of Bosch for power tools but they also do a whole other range, shortly I have been promised an external camera a small circular chain saw and an electric drill, but they are in a lot of other sectors both in the home (consumer) and business fields.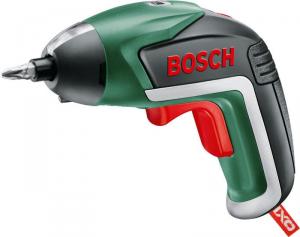 click image to enlarge
Here a small battery powered screwdriver for those jobs around the home and it even has a light for those occasions when you need three hands.
With 'My Bosch' once your product is registered you get a three year warranty.
It is 15cm from back to front, 12cm bottom to top and a maximum of 4.5cm wide, it weighs 318grams.
I see from the Bosch website that this is the fifth incarnation of the small pistol grip screwdriver but it is the first I have seen.
It comes with a selection of ten different screw drivers – Flat, Philips and Hex Keys, all are easily removed from the magnetic grip chuck – just remember to replace in the special rubber holder – they are all quite small and will easily get lost.
The main colour is Bosch green with an orange pistol release. The back end and chuck surround are black.
The magnetic grip means no looking for the chuck in order to tighten of loosen whatever driver you want to insert or withdraw.
Quite unusually the supplied 13amp plug connects to a USB style lead which fits into the area under the unit and Bosch say that should be used but no doubt if the supplied USB cable and or the 13amp plug front have gone 'walkies' then another one would still work but maybe charging would take longer.
There is a green LED on the unit which glows while the unit is taking charge, this turns off once the unit is charged. The same LED will come on again this time in red when the driver has less than 30% power left so you get good warning of it needing a charge.
The battery is Lithium Ion and unlike early models that should only be charged when fully exhausted this can be charged at any stage and you can even interrupt the process and then continue at a later time without any adverse effects.
My first full charge took 156 minutes but this as stated can be done over an extended period and used for jobs in between.
The power and driver direction button is on top, it has three positions forward for clockwise rotation, backwards for counter clockwise and the middle position for off but you can still use the built in torch function to shine on that dark space. It is even possible to change the position of this built in light to point exactly where it is required.
The unit is 3.6volt and likely to be used by those of us who are less 'handy' but still expected to carry out tasks ourselves, it is also extremely useful in confined spaces, they also do a right angled adapter available for an additional cost.
The Bosch IXO Powered Screw Driver is available from Amazon for £32.99 with free delivery.