Landscape Adjustment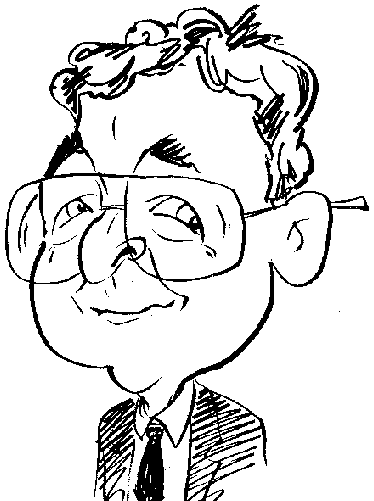 Review controls
Following on from its popular industry leading portrait make-over software, entitled Portrait Pro, Anthropics Technology has moved its focus from the foreground to the background with its new LandscapePro software.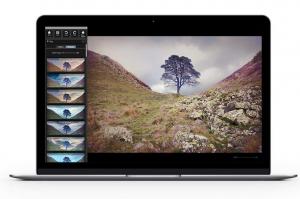 click image to enlarge
Described as being the industry's first intelligent landscape photo editing package, LandscapePro from Anthropics Technology is available in either Standard or Studio edition mode. With the latter edition, the software comes as a standalone offering or as a plug-in for Adobe Photoshop, Lightroom and Photoshop Elements. This review is based on the Studio standalone version of the software.
The program's opening interface, which incorporates the software's title, might seem a little strange to a traditional Windows' user but it works reasonable well as you take your initial steps into this software environment. Arrange across the bottom of this screen are icons for loading one of your own images, selecting from a scrollable roll of sample images for testing the program's various features and a link to a web based video demonstrating LandscapePro's functionality. There is also an icon for Help but the only reaction I got from clicking on this icon was to be returned to my desktop as the software closed down.
Tucked away in the top left corner of the initial screen are options to adjust settings that include whether to display tips, send anonymous data to Anthropics and automatically convert 16-bit images to 8-bit during the work process and then switch back to 16-bit as part of the saving process. There is also an option to switch to full screen mode.
It is worthwhile making use of the film roll of sample images when trying out the program's mode of working and its various features. With a selected image in place, and it needs to be stressed that, as befits the program's title, this product has been developed to work specifically with landscape, a palette of 15 labels appears in the top left corner on the screen. Covering elements such as Sky, Ground, Animal, Mountain and Person, these labels can be dragged onto the appropriate areas of the image.
This action, and those that subsequently follow, only needs to be applied to the sections of the image that are to be edited. For example, if you just wish to play about with the Sky and/or Water in a particular scene, then you just drag and place the labels for these elements of the landscape to be edited. With labels in place, the software will apply an identifying colour to the selected areas. Generally the software will make a reasonable stab at selecting the chosen area(s) but sometimes you will need to make minor adjustments by dragging the mouse cursor over areas that have been omitted. When dealing with small object there is a specific tool for targeting small object.
With the next stage you will be presented with a choice of different views of the current element. You will have the choice of selecting from pre-set views or using a slider bar that have been defined at being connected to features such as contrast, hi/low key, full light, vibrance and saturation amongst others. To help ensure there is no problem with the issue of the horizon you have the ability to adjust this particular line. Undo and Redo options allow you to single step backwards and forwards through previous actions.
You can also adjust the position of a virtual sun. This will have the effect of changing lighting conditions by changing the source of the illumination that will fill the scene. Other controls are available to add a 3D depth to an image and even alter colours depending upon the distance from the camera when the scene was captured. A style feature provides a simple method to change the overall look of a scene by selecting from various pre-sets.
LandscapePro does have its own way of performing its various adjustments of scenes and this can take a little while to get use to but other that this, LandscapePro does what it says on the tin and provide a range of touch up features for your landscape images. LandscapePro Studio can handle RAW files with 48-bit colour. Pricing has been set at £49.95 for this product which can run on Windows XP and later or Mac OSX 10.7 and later.