Gear4 StreetParty Wireless 3 Speaker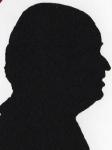 This is a reasonably priced and small portable Wireless speaker that features NFC to enable quick and easy connection. However for those who have not got NFC then it can still be connected in the more traditional way to give great sound.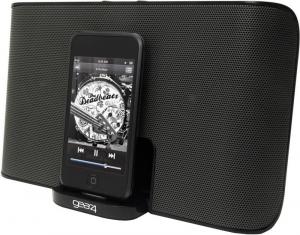 click image to enlarge
At the front it is 20x5.5cm it is 6cm deep and at the back it is 19x3.5cm. It is White with a Black mesh grill that is the front and sides of the unit. I am told they are also available in Black and Silver for the main colour. The base has two anti-slip strips.
The back has an on/off button, 3.5mm Auxiliary connection and a micro USB port for charging a 1metre long cable to charge the unit from any USB port is supplied. Beside the port is an LED that glows red when power is connected.
The top has – and + buttons for volume split by phone answer/Bluetooth button.
There is a small fold out Quick Start Guide which should do what it says via diagrams, however the text says very little and is hardly worth getting the magnifying glass out to read.
The stated time between charges is 8 hours and I consistently achieved that and even a little more. In fact for the tests when using a 3.5mm lead it was well over ten hours in continuous tests.
So what of sound in a quiet room excellent, outside – unless it's very noisy – fine.
There is some volume control on the unit and your phone should also have some volume.
As always I test not only with my favourite Genre Jazz but also vocal both male and female and even classical.
As far as range goes I had my phone two room away from the speaker and the Bluetooth signal was still strong.
I doubt you are going to go that far away from your unit outside unless you are in your own garden but if the signal was fine with two solid walls outside should be no problem.
I also tested it with a range of connected devices from a simple MP3 player to even hanging it from a PC and all gave an excellent sound.
My idea of decent bass is probably not that of a young person who expects the floor to shake but I was happy.
As I type this I have a clarinet solo playing and it could not sound better if it was in the room beside me.
I tried NFC connection with a couple of different devices without problem and if you use a range of different products this could be the way to go.
Neither the box or the instructions mention the speaker output so I had to ask the PR contact who got back to me with a figure I find hard to believe as it's so small for such a good output at 2W and as there are two speakers that's 2x2W which is brilliant.
The Gear4 Street Party 3 is available from HMV either in their shops or online at £29.99.