Magellan eXplorist 710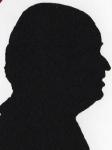 Review controls
Not so much a sat nav – although it can do that – but a tool to guide you around the countryside for what I am told is a new craze Geo Tagging. People hide clues and you then go on a search for the next and so on using this tool.

click image to enlarge
Sometimes you will need to prove you have been somewhere so the built in camera can do that with time and place information.
It is 12.5x6.5x3cm and weights 225grams. It is powered by two standard 'AA' batteries. The base of the face has a gap that either a clip or thin cord can be passed through to enable you to secure the device to say a rucksack.
Initial switch on takes around a minute and it will display your current location assuming you have not moved from last switch off, however it will update as soon as it has got new satellite information. I found this accurate, far more so than your average sat nav and this of course is vital if you are currently using it off road.
After a few seconds the display dims but a tap on the screen brings it back up by highlighting the area, the backlight stays on for twelve seconds by default if no other action occurs.
The top line of the display shows battery state (always a good idea to have a spare set with you) the current time and satellite signal quality among other icons. The viewable screen is just over 7x4cm and 6x4cm of that area shows a map of the roads or tracks, the detail is one of the many options so in open countryside you can go to a larger scale to get landmarks. This can be as little as 10feet and as much as 2000 miles with lots of points in between, all changed using the + or – touch points on the right side of the display, clear and quick.
The base of the screen displays two selectable items of information from a list of around forty different things. Some more useful for a pedestrian and some like Ascent and Descent more relevant to off road use you choose.
Apart from the numerous fields you can choose there are other options such as Start, Waypoints, Tracks, Maps, Geocaches, Routes, Address, Media and Points of Interest, most have sub screens and there are numerous options.
Calling this a sat nav only really is true in the sense that it can show a route, the average car sat nav has only a fraction of this units ability. It can even mark an exact route by a dotted line so you should never be walking around in circles.
For me walking along roads and tracks the 500foot scale normally gave plenty of information and I even find it useful in central London when looking for a small road in a densely populated section, some streets do not even make it onto most maps.
The camera on the back can be operated from a button on the side or from an option in the menus the former is probably simplest, especially if you are off road and wearing gloves. The base has a mini USB connection to allow information to be downloaded to a PC.
There is a Quick Start Guide with 16 pages in English however even after using it for several weeks in a variety of situations I am still finding new features often not really sure how I arrived at that screen so more documentation is required.
This is not a cheap product and you would need to be a very keen Geo person to be able to justify one on price alone. However it does give extremely accurate information so for those off the beaten track it could be useful.
Doing my searches found top of the range Magellan Explorist 710 at best price of £439.99 with free delivery.
http://www.amazon.co.uk/gp/product/B0049HA1N6?ie=UTF8&tag=gadge0a-21&linkCode=as2&camp=1634
http://www.magellangps.com/lp/eXploristfamily/screens.html lots more information on this link.