Two Bluetooth Items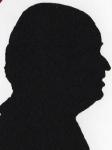 First a rather nice small Bluetooth earpiece from Plantronics. The other item is from Brando those clever USB people in Hong Kong; it is a natty Bluetooth Audio receiver to allow you to remove the wires from almost any audio device.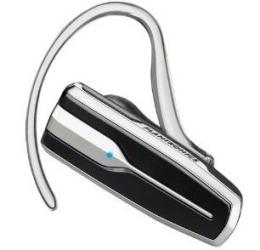 click image to enlarge
Plantronics Explorer 395
It is 5x1.5x2cm this does include the clear plastic hook that fits over the ear to keep the unit in place once twisted into position in the ear. Not only is this small but also very light at only 10grams. It is black with silvered edges and a silver stripe down the front.
You should be able to wear it on either ear as the plastic hook can be rotated to fit either way, great if you are left handed, or perhaps even more vital if you happen to be deaf in your right ear when having a one side fit is disastrous.
It comes with a car charger meaning that if you spend your life on the road it can be charged while away from mains power.
Among the warranty and safety instruction booklets is a Getting Started booklet with four sides in English. The first two show you where all the controls are, the third covers charging and pairing to your phone and the forth covers the headset controls and explains the tones and lights.
I used it quite successfully on a busy railway station and if you can hear – and be heard – in that environment then I suspect that it will work almost anywhere.
I do have one gripe and that is that its industrial scissors to get into the packaging and once you are in the chance to use the packaging to store either of the chargers and or the documentation is gone as it's a mess. Never mind all the safety instructions how about providing safe packaging without the endless sharp edges once you have worked your way into it!!!!
Doing my Internet searches found the Plantronics Explorer 395 at a best price of £22.98 including delivery.
http://www.amazon.co.uk/gp/product/B003LVGWUC?ie=UTF8&tag=gadge0a-21&linkCode=as2&camp=1634
http://www.plantronics.com/europe_union/en_GB/products/mobile/bluetooth-headsets/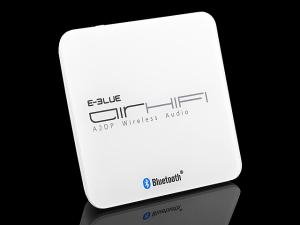 E-blue A2DP Bluetooth Audio Receiver
While this box maybe fiddly to open you can do without destroying it so the bits can be safely stored when not in use.
It is 5.5x5.5x1cm, mine was white and it weights only 20grams.
The unit allows you to play music from your phone, PDA or Smartphone through any hi-fi unit or other audio device.
There are two sockets on the top of the unit power input and audio out (leads provided) finally an on/off button.
The instructions consist of a single sheet of paper which is four annotated diagrams.
The unit claims near CD quality audio streaming 'A2DP-16bit' but you will need a Bluetooth v2 device for it to work.
As with most Bluetooth devices it claims to work up to 10metres away. I used it through several concrete walls with no problem.
Available from the link below for $45 US plus $3 US whatever the size of your order.
http://usb.brando.com/e-blue-a2dp-bluetooth-audio-receiver_p01015c036d15.html