Alcatel Pop S3 with EE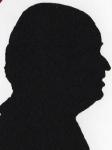 For those who want – and can receive - 4G this item is currently the cheapest PAYG 4G phone on the market. It is a smaller handset that is probably best suited to someone with smaller hands; certainly my large mitts struggled with the onscreen keyboard.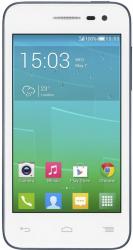 click image to enlarge
The Alcatel Pop S3 Android based smart phone measures 12x6.5x1cm and weights 135grams. The viewable screen is 5.3x8.7cm and this is described as 4inch using the imperial diagonal measurement.
The top has 3.5mm socket for headphones, a pin hole microphone and the on/off button.
The right side has the volume rocker button. The base has a micro USB socket and another pin hole microphone. The left side is clear.
The back has a 1.3cm wide slit speaker that gives a good sound; it also has a 5MP camera and LED flash just below it. The face has a VGA camera for Selfies of things like SKYPE. Video can be captured in 1080P @ 24FPS.
BootUp to the front screen is around 30 seconds and shutdown around 4 seconds. There is however a Quick Start mode that brings the front screen up in 7 seconds. I do not know how that affects the amount of battery use but assume there must be some downside, but as most people leave their SmartPhones on this is maybe not that relevant.
In the box you get two different colour backs along with the one fitted. My phone was white with a white back but you can have black or yellow as well and they are easy to change. There is a 13amp plug to take the micro USB to USB lead included; you also have a set of earbuds with a 3.5mm plug attached. Finally there is a Quick Start Guide. Surprisingly this 11x6cm 44 page booklet is all in English and goes into far more detail than most Quick Start Guides, it is more of a User Manual.
Once you remove the back inserting a SIM card and Micro SD Card is easy and then you are ready to go.
The processor is a Quad Core 1.2GHz offering which supports DLNA and Bluetooth 4. There is of course Wi-Fi as well as 4G with the right SIM in the areas that you do not have Wi-Fi.
The internal memory is 4GB with 1GB of RAM and it supports up to a 32GB micro SD card.
It has Android 4.3 a number of useful Apps and several games pre loaded.
There is an FM Radio built in. The battery is 2000mA and this stated to give 12 hours Talk Time, 400 hours Standby with a full recharge taking 3 hours. Not that I tested this next fact but it is stated to give 24 hours of music play time, the built in sound was quite good and even better through a good headset.
It is available in Black or White fronts and a range of different colour backs.
My only problem was text entry with my stubby fingers often hitting the junction of two keys, it was better in landscape mode, however as I said at the star it is the cheapest PAYG 4G phone on the market.
The Alcatel OneTouch Pop S3 is available from the link below for £79.99.
http://shop.ee.co.uk/mobile-phones/pay-as-you-go/alcatel-one-touch-pop-s3-payg/details
http://www.alcatelonetouch.com/uk/products/smartphones/pop_s3.html#.U67_V8pOWUk