Vodafone Smart 4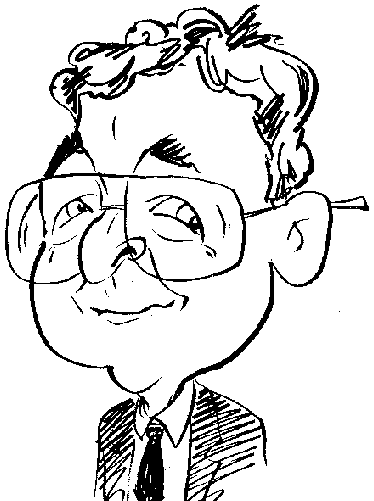 Review controls
Adding to the range of budget priced smartphones, Vodafone has released another member of its Smart family.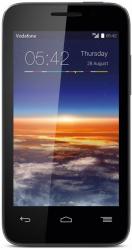 click image to enlarge
Vodafone has added to its range of handsets branded with its own name. This new addition is the Vodafone Smart 4 handset. The smartphone is available in a choice of black (as with my review unit) or white. Powering this Android smartphone is a 1.2GHz Dual Core Qualcomm MSM8210 processor backed up by 4GB of RAM and 512MB of RAM.
The Smart 4 has dimensions of 134.7 x 66 x 10.6mm (H x W x D) and weighs 152g (battery included). When held firmly, this handset fits comfortable in the hand but I noticed with a loose grip the handset tended to slip and slide a little due to the smooth back cover. Ideally positioned for the right handed user, the power button is located on the right side of the unit while a volume rocker is positioned on the opposite side. Situated at the top of the smartphone's body is a 3.5mm jack socket for attaching a headset and a micro USB port for recharging the battery and connecting the handset to a computer.
As we have come to expect, the front of this smartphone is dominated by the unit's screen. In this case it is a 4.5-inch FWVGA capacitive touch screen with a strong proclivity for collecting finger smears and other marks as if they were of some value. I found that I regularly needed to clean this screen far more than some other handsets I have looked at recently.
Mounted above the screen are a speaker outlet and a VGA camera for use with video calling. The standard three button arrangement of Back, Home and Menu feature across the bottom of the screen. While being touch-sensitive, these buttons do quickly fade from sight once they have been used. Fortunately their positioning is such that they can be easily found despite being hidden from view.
Switching to the rear of this handset, there is a 5MP camera with accompanying flash unit. This camera gives you a choice of scene modes and white balance settings while the flash option can be set to auto, on or off depending upon your needs. Captured image quality is fine with smooth scrolling when panning across a scene during a video clip capture. There is also an option to grab still images while capturing a video clip.
Removing the smartphone's back cover to gain access to the battery compartment involves one of those tasks that could put your fingernail at risk as you run your nail around the back cover. As well as the SIM card and 1880 mAh Li-polymer 3.7V battery, this compartment can also hold a microSD card to increase available storage up to 32GB for use by the user. Incidentally my review unit stated that I had 1.6GB of storage available before I had begun to transfer any of my music collection and an occasional video for viewing during travel sessions.
The Smart 4 smartphone comes with the Android 4.4.2 (KitKat) operating system. When starting up this handset, a two second depress of the power button will be required to start the boot-up process. There is then a further 30-second delay as various housekeeping tasks are carried out before you are faced with a familiar Lock screen. A swipe left or right brings you to the Home screen with four available panes which can be populated with apps you access on a regular basis.
The usual collection of Google apps come pre-installed and you can visit the Play Store to add others that you need. Included amongst the pre-installed apps is a Vodafone offering containing items designated as Protect, My Web, Contacts and Discover. This last item supplies you will up-to-date status information regarding elements of your handset and news feeds including Sky Sports News.
The performance of the Smart 4 was fine with apps and websites loading at a reasonable speed. There was one disappointing aspect and this concerned battery life. With moderate usage I managed to get slightly less than five hours of power before warning messages began to appear.
The Vodafone Smart 4 is available as a Pay As You Go handset priced at £75. Included in the box with this handset are the battery pack and charger adapter, micro to standard USB lead, earpiece and Quick Start pamphlet.
http://shop.vodafone.co.uk/shop/mobile-phone/vodafone-smart-4-black-payg