A Look at OTG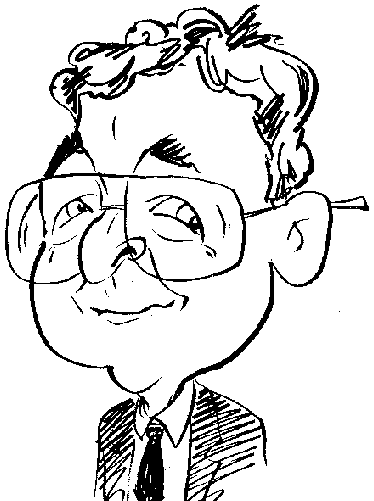 Review controls
Small enough to fit into your pocket, a product from Sandberg proves that not all Android devices are created equal.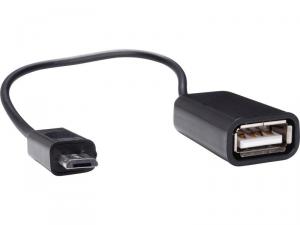 click image to enlarge
TLAs (that's Three Letter Acronyms) are not restricted to the IT sector but they are certainly a favourite with many who occupy this particular environment. One of the more recent TLAs to come to my attention is OTG with the arrival of a product from our friends at Sandberg – more on this product a little later.
OTG is not to be confused with the similar OTT. While OTT stands for Over The Top (and could well be used to describe the affinity between TLAs and the IT industry), OTG is the TLA for On The Go and is often used in conjunction with yet another TLA, this time USB (Universal Serial Bus). By combining OTG and USB you get a method of allowing certain devices, aka (you just can not stop these TLAs from taking over at every opportunity) smartphones and tablets, from benefitting from the functionality on offer from external devices.
Often smartphones and tablets have limited storage capacity when measured against desktop systems and laptops. With OTG this problem can be partially alleviated by allowing the connection of flash and other types of external drive. You could also use OTG to add an external keyboard to your mobile device and possible increase your productivity – well, at least in my case, it would help cut down on the number of times I hit the wrong key.
While smartphones and tablets in the Android world and similar environments have standardised on a micro USB connection port, most storage devices and keyboards require the standard USB port for their connection. This is where the OTG product can be of assistance. The Sandberg OTG adapter consists of a male micro USB plug which is then linked to a female standard USB plug by a lead of approximately 10cm. By attaching the male micro USB to the smartphone or tablet and then plugging in a flash drive or external drive into the female connection socket, you should be able to access its content.
I deliberately say "should" rather than "will" because, in my experience, success is not always forthcoming. Currently my batting average falls well short of 50% although, I must admit, that some of the mobile devices used for testing where not running Android. However as OTG is based on USB technology, which is supported by the other units, it should not have been an issue.
Among my failures were Nokia Lumia 820, Blackberry Pearl, Kindle Fire HD, Kindle Fire HDX, Google Nexus, Motorola RAZRi and Prestigio Multiphone. There were some successes however and these feature the HTC One, Kobo Arc Tablet, Sony Xperia Tablet Z, Motorola Moto X and the Motorola Moto G. My experience with the Moto G was particularly interesting and shows that OTG still has a way to go before it can really be considered a mainstream element of the mobile user's bag of tricks.
When first released the Moto G (by the way this is an excellent smartphone available at a price that should not make you wince at the hit on your disposable income) was running Android Jellybean with a promise of an upgrade to the new Android KitKat within two or three months. In its original state, the Moto G worked with OTG without any problems. However as soon as the automatic upgrade to KitKat was carried out, the Moto G was unable to recognise devices connected via OTG. Fortunately, and just in time for inclusion in this article, an update was released that corrected whatever was the problem with OTG. As a result I can now happily state that the Moto G can access data via OTG and so increase its access to more music and videos from my collection when I am away from home.
Like the curate's egg, OTG is very useful and simple to use when it works but it can lead to frustration when it fails to perform as expected. This is not the fault of the device, whether from Sandberg or other sources, but more of a compatible issue with the mobile device and the environment within which the version of the operating system is running. I would suggest that you confirm whether your device will be capable of taking advantage of OTG before purchasing an adapter. The Sandberg product is priced at £7.99 which might sound expensive for what it is and I would be hard pressed to argue with this view. I have seen a number of online sources offering a similar device for far less.
http://www.sandberg.it/product/OTG-Adapter-MicroUSB-M--USB-F