An Economic Smartphone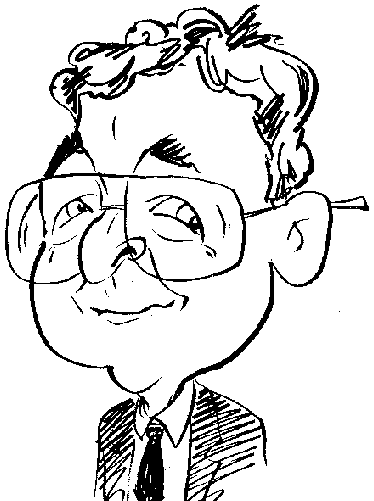 Review controls
There are more smartphones currently taking up space on retailers' shelves than you could shake a stick at. Many of the more high profile units tend to fall in the expensive category but that is not to say that the budget sector has been ignored by the various manufacturers (Apple apart).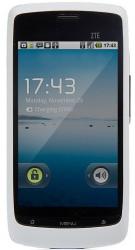 click image to enlarge
A recent addition to the more affordable smartphone offerings is the ZTE Blade III model which combines a pleasant appearance with some useful features at a price that should not make you wince as you consider the hit on your budget. With dimensions of 120.3 x 63.5 x 10.85mm and a weight of 130g, the Blade III is, it has to be admitted, heavier than several of the competitive products such as the HTC Desire X, Samsung Galaxy Ace II and the Sony Xperio Miro but not to a degree that should cause a problem. Predominately black in colour with a silver strip running around the body of the unit, this handset fits comfortably in the hand while engendering a solid feel to the tactile experience of the user.
The handset features a 4-inch WVGA (800 x 480) 65K TFT capacitive touch screen with a black bezel. I found the screen to be more responsive than some models I have looked at in the past although I did need to make some adjustments to the screen's brightness which I felt was a tad dark for me. Selecting the automatic brightness option, which is turned off by default, produced the best solution for my needs.
Arranged along the bottom of the screen are four capacitive touch buttons designed for Menu, Home, Back and Search viewed running from left to right. A micro USB slot is located on the base of the handset. Found on the left side of the unit is a volume rocker while a 3.5mm socket for a headset and the handset's power button sit on the top of the unit.
Located on the back of the handset is a 5.0MP camera. As well as switching between still and video image capture, this camera allows you to adjust the zoom level up to x4 digital and the brightness aspect. The ability to adjust the brightness is necessary as there is no flash option with the result that dim light photography can be rather disappointing.
A plastic back cover can easily be removed using a finger nail and a small access point to help you get started. Once the back cover has been removed, the battery compartment will be revealed. The rechargeable battery is a Li-ion 1600mAh unit which should provide enough power for a full day's light usage. The battery compartment also holds the slots for a SIM card and a Micro SD card of up to 32GB capacity to supplement the supplied less than generous 4GB of memory. Actually most users will need to go down the SD card route as only 2.5GB of memory is available to users with the rest being taken up by the Android 4.0 Ice Cream Sandwich operating system.
In order to power up this handset you will need to hold down the power button for three seconds. A further 45 second delay will be required before the lock screen appears. Rather than the usual approach of sliding the lock button to one side, you need to press down on this button until it is encircled with a green band which then grants you access. I found this method of access was more to my liking than the slide operation adopted by other handsets.
The Blade III is built around a 1.0GHz Qualcomm MSM 7227 A processor which is fine for some tasks while one or two others tend to struggle a little. Basic operations were fine with clear phone calls, switching between home panes and loading the usual array of Android apps. I was even able to watch videos and listening to music that was stored on a Seagate Wireless Plus device using a Wi-Fi direct link without any break up in signal. There is support for MPEG4, H.263 and H.264 video plus MP3, AAC, AAC+, midi and AMR-NB audio standards.
The onscreen keyboard was a little on the small side for my taste but it still managed to cope with my clumsy thumb approach. Those who are into the more processor intensive games will be disappointed but, if like me, you go in for the numerous puzzle based games, such as Angry Birds and Cut the Rope, will be able to play them to your hearts' content. The supplied browser was merely adequate with regards to download speeds but there is always the option of switching to Google Chrome for your Internet needs.
This handsets supports various mobile standards including HSPA/HSPA+/UMTS/GSM/EDGE plus Bluetooth 2.1, A2DP1.2, GPS and Wi-Fi 802.11b/g/n. At its price point the ZTE Blade III is well worth considering for those on a tight budget. Currently the ZTE Blade III is available on the Virgin Media network priced at £69.99 when purchased with a £10.00 top up which quickly gets used up. It is also available on contract from £13 per month for Virgin Media customers.