Samsung Galaxy SIII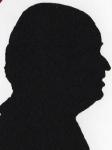 Review controls
Since this was first announced I have been trying to get one to test as this is probably the most talked about recent offering from anyone. A friend of mine claims it is the only product he needs to run his whole work life.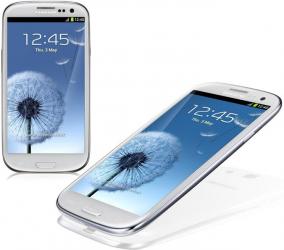 click image to enlarge
For a phone it is slightly large but for web browsing it is perhaps the ideal size able to be read in the palm of your hand. For composition of emails or writing longer items it also works with 'SWYPE' technology built in.
It is 13.5x7x.5cm and weights 132grams. The exact model number is GT-19300 although everyone seems to call it Galaxy SIII. It runs Android version 4.0.4 The viewable screen is 6x10.7 with notional imperial measurement of 4.8inches.
Bootup is 15seconds and shutdown 4seconds, yes I know most leave it in standby and with decent battery life even with the large bright screen why not. I used it for long days out and always had life left at the end of a busy day. I suspect with care you could get two days of good use without the need to search out a port to recharge. Unless you need Bluetooth turn it off as this does tend to be rather battery hungry, other savings are possible.
I loved the SmartStay setting that means as long as you keep looking at it no screen blanking will occur a nice feature. It takes a while to adjust to its Gyroscopic Calibration. Having a choice of four settings for screen mode gives choices for conditions.
Using it in a vertical aspect the top line shows numerous icons as well as a digital clock this leaves 10.2cm clear for display.
The left edge has volume up/down control. The right edge on/off. The top has earbud jack and the base micro USB port. Finally the camera, LED flash and speaker are on the back about one centimetre down from the top.
Under the screen is a touch 'Home' button with a soft button on either side to list or go back.
Using it around the home or office with Wireless means your computer is in your hand. Using it out and about depends on the service you have. This unit was supplied by T-Mobile and I can honestly say I always had connection to the outside world even when travelling by train through the notoriously bad reception area in a cutting between Clapham Junction and Earlsfield where I often hear phone conversations dry up with hello, hello.
My unit was what is called marble white but I see it is also available in pebble blue. The 8MP (rear) camera takes not only good still images but also excellent movies. It also has a burst mode that is as good – if not better – than a lot of small digital cameras. The front camera (near 2MP) is great for Skype as well as looking at you.
The only thing that is not immediately available is a micro USB to USB so that you can hang a USB hard drive or memory stick from the unit to give almost endless capacity. You can insert a micro SD card in the rear.
The case is curved – no real edges anywhere – and the front has gorilla glass with again to perceptible edge to it.
Other things that work well are DLNA, voice recognition and the way videos play perfectly even from an external source.
Yes I think this is a super phone, yes I could – with the aid of SWYPE – write more than the odd email and reading anything on this unit is a joy.
It is available from the link below for £29 and then £33 a month (24 month contract) or £499 on PAYG.
http://www.t-mobile.co.uk/shop/pay-monthly/samsung-galaxy-s-iii-marble-white-16gb/
http://www.t-mobile.co.uk/shop/pay-as-you-go/samsung-galaxy-s-iii-marble-white-16gb-payg/