A Nokia Budget Offering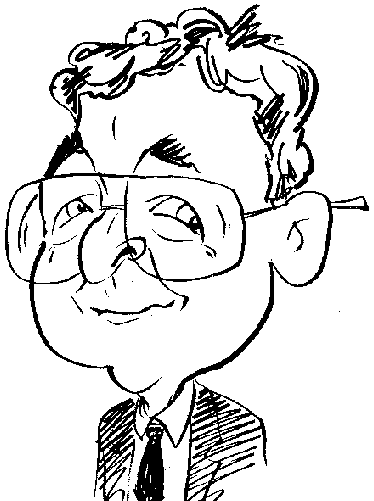 Review controls
While touch screen smartphones take all the headlines, there is still a market for handsets with more basic feature sets.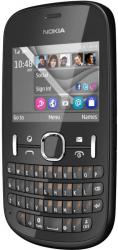 click image to enlarge
If you are looking for a budget priced handset then Nokia would like you to consider its Asha 201 model. Rather than its new best, platform-providing, buddy, namely Microsoft with its Windows Mobile offering, Nokia has opted to go with its own Symbian series 40 operating system for the Asha 201 to help reduce costs.
Available in a choice of black, white or green, the Asha 201 adopts a rather stubby candy bar style of design. With its dimensions of 115 x 61 x 13mm (H x W x D) and a weight of 105g (battery included), this handset should fit comfortably in the hand while enabling you to slip it in a pocket or bag without causing any inconvenience or unsightly bulge.
Taking up just under half of the handset's front is a 2.4-inch display with a low-res 240 x 320 pixels. While hardly up to smartphone standards, this screen is adequate for many tasks that you would expect from a budget device. Arranged just below the screen is the control area. A centrally positioned navigation pad has a raised, silver coloured trim. I found that I had to be very careful when using this feature as I often found that a select press was often confused with an "up" command. Flush to the body of the unit's are keys for Internet, Mail, Call and End arranged around the navigation pad. There are also vertical raised strips on either side that act as the familiar left and right soft selection keys.
Completing the front of the handset is a QWERTY style keypad. The five rows of keys are slightly curved with the numeric keys integrated into a central position. All the keys making up this keypad are rather small in size but do give you feedback in the form of a beep sound as key presses are registered. This is not a keypad that I would be happy to use for anything other than very basic tasks.
Connection sockets for charging, headset and microUSB are arranged along the top of the handset. The headset connection uses the standard 3.5mm jack socket so you could use your favourite headset instead of the ear-bud style supplied with the Asha. Located on the right side of the handset is a concealed compartment for inserting a microSD card that can increase the available memory by up to 32GB. The rear of the handset features a 2.0 MP camera that has to make do without a flash. This camera is capable of capturing some reasonable images. The concealed battery compartment, for the supplied 1430mAh battery pack and your SIM card, is also on the back of the unit. From this you can gather that there is no dedicated volume adjustment control. Instead you need to use the up and down options on the navigator pad when an appropriate function is running.
The Ansa's opening interface gives you access to your favourite contacts plus sign-ins for various social network facility. You can also select from a mini menu of four features such as Mail, Camera, Music and Store. Unlike the more popular iOS and Android Play stores, the Nokia equivalent is rather limited in the content on offer. It was also noticeable that accessing the Store and any Internet related action was hardly the quickest operation with web page loading being particularly on the slow side.
Nokia has limited the main menu options to just 12 slots. These items include Calendar, Settings, Messaging, Music, and Apps. The Apps icon gives you access to categories that include Games, Alarm Clock, Gallery, Voice recorder, To-Do list, Notes and Stopwatch. Music gives you a choice of listening to your own audio files with around 50 hours of playing time or an FM radio feature which does require a headset to be attached as your aerial. After a struggle I managed to get the radio to manually tune to, and save, just three stations.
While Wi-Fi and 3G are not supported, you do get Bluetooth, GPRS and EDGE connections which definitely explains the slow speeds I was encountering with Internet usage. Although the Nokia Asha 201 can perform a range of tasks, it does sometimes makes you wait before it delivers its functionality. Expect to pay around £50 for this handset as a pay-as-you-go device.