A Nokia Smartphone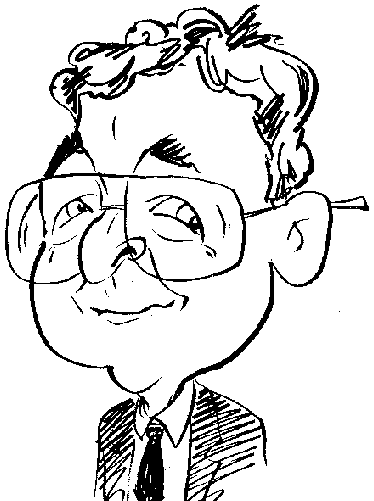 Review controls
If you are just looking for a mobile phone then you are unlikely to be interested in the Nokia N97. Let me explain.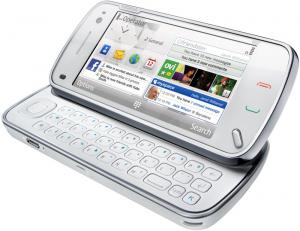 click image to enlarge
Originally announced towards the end of 2008, the Nokia N97 has finally found its way into my hands. In the intervening period between announcement and arrival, Nokia has changed its PR agents and faced concerted competition from products such as the Apple iPhone and the HTC Magic. So what does this product, which is being presented as a computer in your pocket (or bag), offer to users as Nokia takes on the competition.
With dimensions of 117.2 x 55.3 x 16mm (L x W x D), the front of this 150g unit is dominated by a 3.5 inch resistive touch screen (you do get a cleaning cloth to remove those annoying finger smears). Menu, call and end keys are positioned beneath the screen. Power and a 3.5mm jack socket are located on the top of the unit. The left side houses a lock switch and micro USB connector while the right side contains the camera capture key and a toggle switch for volume and zoom adjustment.
The camera with its manual lens cover is on the rear of the handset. This is a 5 mega-pixel model with Carl Zeiss optics. Other photographic features include a flash, 20x digital zoom, a resolution ot 2592 x 1944 pixels and the ability to record nearly two hours of DVD-like video.
Holding the unit in landscape orientation and sliding the screen forward, so that it rises to around a 40 degree angle reveals, a QWERTY keyboard with a navigation pad. Despite my general dislike of mini-keyboards due to the conflict that usually arises between the keys and my fingers, I was pleasantly surprised with the ease of use and accuracy I was able to achieve when typing messages. My only real criticism of the keyboard relates to the secondary function key which allows the entry of numbers and not alphabetical characters. Like the Shift key this needs to be depressed continually when entering a numeric string rather than being turned on and then off.
You can make and receive phone calls and other types of messages through the normal methods. In order to avoid any problems with accidentally activating a feature via the touch screen when placing the handset next to your ear (still a popular method of using a phone despite hands-free kits), the unit has a proximity sensor which automatically disables the touch screen during calls. However with all the other features making up the N97, you could be forgiven for forgetting the basic phone aspect.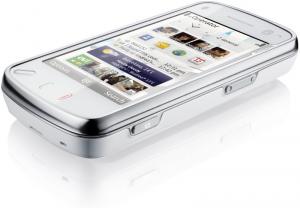 click image to enlarge
While keeping in touch with others is an important aspect of modern day living, for many users access to the Internet and email is just as important. The N97 is Internet-enabled and allows you full web browsing capabilities using portrait and landscape modes with a choice of 3G or Wi-Fi. As well as tapping around the screen, you can use the navigation pad for scrolling purposes. Receiving and sending emails were both handled without any major problems – apart from occasional mis-typing errors by yours truly.
Mobile phones are increasingly taking over as our entertainment medium when on the move and this handset is no exception. You can keep in touch with social networking sites and play YouTube videos on this unit. The N97 supports the N-Gage platform which gives it access to numerous games titles. A full featured music player is included as standard while content can be purchased from the Nokia Ovi Store. Also included is the BBC iPlayer and FM radio.
On firing up the device, which is not the quickest operation, you are presented with the Home screen. By default the Home screen is populated by access points for email, Facebook, Accuweather, shortcuts, favourite contacts and clock functions. You can personalise this screen by adding other items but you will need to remove others in order to clear space. By pressing the Menu button and scrolling through the list of options found under Applications you can discover samples of what is available before even considering a visit to the Nokia Ovi store.
One of the available applications is the GPS feature using Nokia maps. You can use this feature to see your current location and other areas plus plan routes. While the maps and related features struggle to compete with Google Maps in their current form, by the time you read this Nokia will have released its all-singing, all-dancing vector-based maps and related software for its walk and drive navigation free initiative.
As supplied the N97 comes with 32MB of internal memory. The presence of a micro-SD slot gives you the opportunity to add a further 16MB of memory. Taking around two hours for a full recharge, the battery should give up to 570 minutes talk time and 400 hours on standby.
Available in either black or white, the Nokia N97 comes with a battery pack, travel charger, connection cable, headset, charger adapter, stubby stylus, cleaning cloth, manual and a CD with Ovi suite. All this power and functionality will set you back £499 on pay-as-you-go which explains why those just looking for a mobile phone will pass this product by. However if you want a device that could take over your life then this product could fit the bill.