News from On-High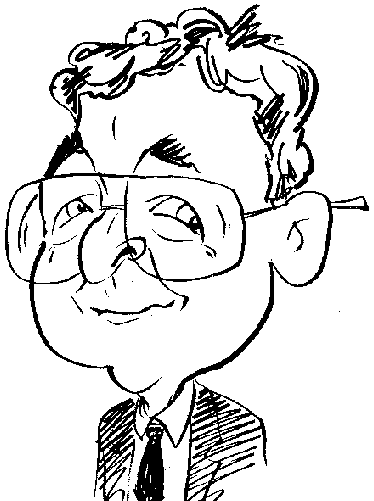 Review controls
Phones, a baby monitor, wireless router, credit card, streaming movies, and a virtual environment all come together with this latest news report.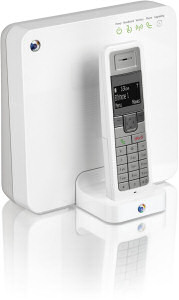 When you have influence it is always best to go straight to the top. This was the approach adopted by BT when presenting new products to the press recently. Where better to site this occasion but at the top of the BT Tower with its fast lifts taking you to the top and down again.
Naturally, being BT, new phones were high on the agenda of new products. Leading off, and described as the newest phone from BT, is the BT Aqua model. This is a family orientated DECT phone, in white and cyan, with a location free base so that the phone can be located anywhere in the home. Included in the BT Aqua's feature list are a 250 name and number directory; Caller ID with the capability to hold details of the last 30 calls; a colour display; SIM card reader; and three-way conferencing when multiple handsets are involved. Available now, the BT Aqua has a £59.99 price tag.
If the ability to send and receive text messages is important to you then BT can offer the Verve 450. Along with a 200 name and number directory, this model features a clock/alarm; caller groups with individual ring tones; conferencing calls; and an alert tone to indicate when a new text message has been received. The unit's answering machine gives 15 minutes recording time and has a message counter. The BT Verve 450 has been priced at £49.99 for a single unit or £79.99 for the twin model.
Next up is the BT Studio 3500 answer phone with a range of 300 metres (in ideal conditions) between the base station and handset. This model has a 50 name and number directory; 40 calls list; and last number redial. You get 13 minutes of record time with two-recorded messages and voice prompt capabilities. A single handset costs £29.99 while the maximum of four handsets will set you back £84.99.
As the latest in BT's range of corded desk phones, the Paragon 650 supports a 200 name and number directory stored in Non Volatile memory to ensure data is not lost during a power cut. Other features include a SIM card reader; digital answering machine with 32 minute recording time; 30 number call log; and three number speed dial capability. Expect to pay £49.99 for the Paragon 650.
Taking the VoIP (Voice over Internet Protocol) DECT route is the BT Edge 1000. Combined with BT Broadband Talk, this phone allows you to make Internet phone calls without the intervention of a computer. Priced at £79.99, this VoIP phone features a 200 name and number directory with 50 number calls list and 20 last number redial.
Last but not least in the new phone category is the BT Domus. Decked out in a shiny black glass-like casing, ideal for revealing fingerprints, the BT Domus has a 255 name and number directory; enhanced audio quality; five polyphonic and five monophonic ring-tone melodies; and text messaging with T9 predictive text. The single handset version costs £99.99 while there is also a dual handset product at £149.99.
Of course BT has fingers in other pies with some if its offerings. The BT Home Hub is a wireless router that can support up to 15 devices enabling you to attach laptops, game consoles and Internet radios etc. The hub supports all of BT Total Broadband services which is claimed to offer speeds of up to 8MB with usage allowances ranging from 2GB to 40GB per month. BT also offers its Broadband Talk option that provides inclusive UK calls and special rates on calls to mobile and international numbers. Prices for these products and services vary according to exact specifications.
Young families will, no doubt, appreciate the BT Baby Monitor. Not only does this device provide the means to keep an audio check on the baby but allows appropriate music and nursery rhymes to be played along with a parent talk-back feature. The unit comes with MP3 player plug-ins plus vibrating and clock/timer alert features. The Baby Monitor 150 will cost £69.99 for a base station and single parent handset. While a dual handset version has been considered, such a product is not currently available.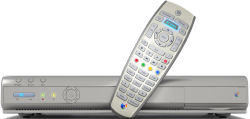 Moving away from the audio aspect to a more visual type service brings us to BT Vision. This service provides digital television as it combines Freeview channels with terrestrial offerings. Also included with this package is access to a library of movies that can be streamed for viewing and live sport from Setanta. A PVR (Personal Video Recorder), capable of storing up to 80 hours of content, is provided with options to pause and rewind live TV plus access a 14-day EPG (Electronic Programme Guide) for setting up advanced recordings. While the PVR, which is not capable of accepting Sky, is provided free to new or re-contracting BT Total Broadband customers, there is a one-off connection charge of £30 plus £60 fee for an install by an engineer. Viewing packages start at £4 per month.
BT is now offering customers a Digital Vault service, whether you are a BT Total Broadband customer or not, to store and access digital files. The basic 1GB service is free for all; the 5GB offering is restricted to BT Total Broadband customers and is free; while the Plus package offers 20GB to everybody at £4.99 per month.
Second Life fans might be interested to know that BT has set up "Area 21" as an invite-only island in this virtual environment while real-life residents can consider a BT credit card available in Iconic Black, Cool Silver, Forest Green or Orchid Pink. This card comes with the promise of money off your BT bill whenever the card is used to make a purchase. Maybe that could be a new BT phone.