Two from Prezzybox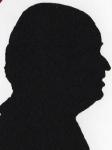 First a Smart Phone projector for £15.95, does that sound too good to be true then read on to find out the facts. Second something that requires no assembly a red Chilli Pepper that is a four port USB hub, simple but still useful.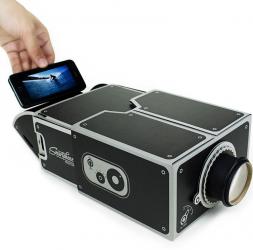 click image to enlarge
Smart Phone Projector
This is a box, a clever box but a box. If you are good at puzzles or assembling flat pack furniture then this is right up your street. There are instructions and plenty of part numbers, but the easiest way is to watch the video guide.
Of course the Gadgetspeak projector expect Chris Bidmead would probably have a heart attack at the thought of the parts making a projector worth the name but when assembled videos from your Smart Phone are projected over a distance and once a bit of judicious fiddling with the lens is done you get a quite acceptable image.
If you extend your mind from origami to working with thick card rather than paper this is what is involved.
My advice is to scan the code on the box and watch the assembly video a few times before attempting the assembly.
So what do you get, the box itself and two folded sheets of card inside the box then the lens and other bits in a bag.
As stated if you are good at flat pack assembly all the instructions are on the inside of the box outer and they are correct but could be a little daunting and at some stage glue is required so not for a young child to assemble.
Maybe it's my age but I certainly needed to refer to the video link below several times before I got it right.
Once assembled correctly the videos were enlarged and no doubt some will find it fun both to assemble and enjoy the results of their labour.
I have reviewed several items from Prezzybox and while none have been rubbish this item requires more than a little attention to get results, probably the reason that they provide the assembly video.
http://uqr.me/luckies is the link that the scan will take you to and if you think you can do the required assembly then for £15.95 this is a cheap reasonable projector.
http://www.prezzybox.com/smart-phone-projector.aspx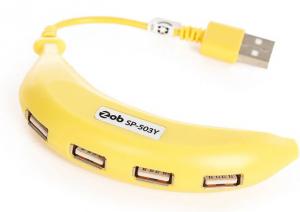 click image to enlarge
Red Chilli Pepper
It is 9.5cm long from tip to the green lead that is 7cm long. The pepper is not flexible the lead is.
All the four ports are on the outside of the curve of the pepper and so all are easily assessable. Normal hubs that have items in a line are sometimes to close for items that have oversized connectors.
Here I managed to attach items to all four ports without difficulty.
Ports one and two are only .7cm apart as are ports three and four with 1.2cm between ports two and three so even the largest items should be accommodated, certainly I have nothing that cannot be.
A really simple and easy to use device and after the assembly required with the item above that is a delight.
Bright and colourful it can make even a miserable wet day a little easier to swallow.
The Red Chilli Pepper 4 port hub is available from the link below for £9.95.