USB 3.0 Hub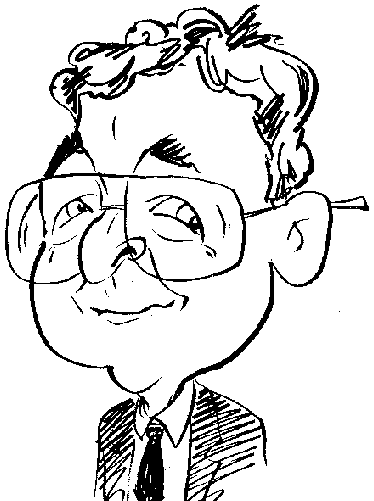 Review controls
Backward compatible with previous versions of the technology, the latest incarnation of USB offers various enhancements that might appeal.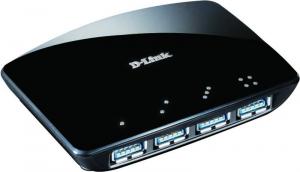 click image to enlarge
Originally developed back in 1996, the Universal Serial Bus (commonly referred to as USB) was meant to be the panacea for the connection issues between computers and attached peripherals that were causing users headaches. As often happens, especially in the field of computing, the first incarnation of the technology promised more than it could deliver as it struggled to cope with compatibility and the ever-increasing demands for more speed. USB 2.0 followed and for a while it was able to satisfy users needs while developers worked on the next version which, not surprisingly, was entitled USB 3.0 which, more or less, brings us up-to-date.
USB 3.0 promises higher transfer rates of up to a theoretical 4.8Gbps. It can provide up to 50% more power to devices thus allowing more demanding peripherals to take advantage of the technology and use USB when linking to a computer. New power management features means the available power can be distributed better as and when required. You also get full-duplex data transfer and backward compatibility with USB 2.0. These new and enhanced features have required some design changes with a different port layout that is significantly larger and featuring a blue rather than black or white insert. There is also a recommendation that USB 3.0 cables are kept to a maximum of three metres in length to avoid any possible power issues. And finally, as you would no doubt expect, USB 3.0 functionality will tend to cost more when incorporated into new computers and peripherals.
That last point probably explains why many new systems come with a mixture of USB 2.0 and USB 3.0 or a smaller number of USB 3.0 ports in order to keep costs down. This could cause problems if you are reliant on several USB 3.0 devices being connected simultaneously. Following the trend set by the earlier USB incarnations, USB 3.0 Hubs are beginning t appear allowing users to increase the number of ports they have available. One such product is the 4-Port SuperSpeed USB 3.0 Hub from D-Link.
Opening up this products packaging reveals the 4-port Hub, 5V DC 4 Amp three-pin power adaptor, USB 3.0 cable and various pieces of documentation. I was rather surprised to note that the actual 4-port Hub, with dimensions of 72.45 x 97.97 x 20.7 mm and a weight of 60g, is both smaller and lighter than the accompanying power adaptor. While this should not matter too much, you may feel that the Hub would benefit from some means of anchoring it to a particular spot on your workspace to stop it from moving around due to possible external pressures that could occur. I positioned the Hub between two devices that were more substantial.
As this Hub is meant for use with a computer that already has USB 3.0 capability (the Hub's tasks is to increase the number of available ports), no specific drivers are supplied. The Hub makes use of the USB 3.0 driver that is already set up on the host computer. If no such driver exists then the Hub will revert to USB 2.0 mode and you will miss out on the various advantages offered by this later technology.
Predominately black in colour, matte on the base and lacquered on top, this small unit has a centrally mounted D-Link logo plus 1, 2, 3 and 4 arrangements of metal studs on the top. These studs are merely decorative as they do not light up to show which ports are currently active and seem to serve no other purpose apart from identifying the four USB 3.0 type A ports arranged along the front of the unit for attaching devices. Located on the rear of the Hub are the mains power socket and a microB type port for linking the Hub to a computer.
Supplied with a two-year warranty, this 4-port USB 3.0 Hub will increase your port connections by three (remember you loose one from your original set-up because the Hub will commandeer one of them). Apart from external drives, the speed increase in data transfer offered by USB 3.0 mainly will be irrelevant for some products although the power management aspects could be used by devices such as a monitor. However that is not to say that other devices could not benefit in the future. In fact I have heard of one company that is advocating USB 3.0 for use with its audio technology. I have seen the 4-Port SuperSpeed USB 3.0 Hub priced at £46.89 which does tend to confirm by earlier remark about the increase in price.
http://www.dlink.com/uk/en/home-solutions/connect/usb/dub-1340-4-port-superspeed-usb-3-hub