USB Digital Television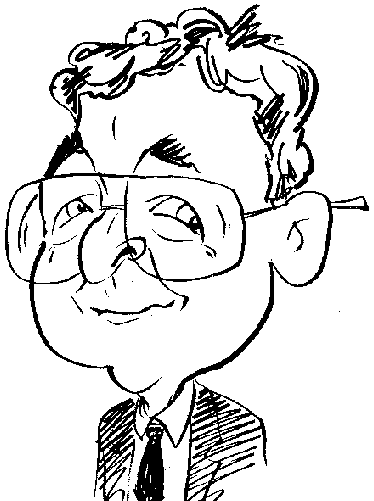 Bacon is not the only product from Denmark that has been feeding my interest as I take a look at a television receiver from that country.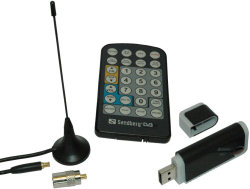 In the past I have looked at a number of television receiver products from various manufacturers. These have ranged from cards that need to be inserted into an internal slot to USB devices covering analogue and digital channels. However this is the first time that I have had the opportunity to look at a television receiver from a company based in Denmark. The company is Sandberg and the product goes under the title of Sandberg USB DigiTV revealing that this is a USB device capable of providing digital television access.
Arriving in a bubble pack, which does its best to deter the user from gaining access to the content, this DigiTV kit consists of the receiver; an indoor aerial; adapter for use with a rooftop aerial; remote control; software CD; and various items of documentation. Before attaching the USB receiver to a port, you will need to install the software first. The software consists of drivers and the TV Jukebox 3.0 application. A 23-characters serial number, which is case sensitive, has to be entered as part of the installation.
Following the attachment of the DigiTV device and a system restart, the TV Jukebox software will conduct a scan for available television and radio channels. This scan can be targeted at a particular country or frequency range. Using the supplied indoor aerial resulted in a complete blank with regards to identified channels. Switching to a rooftop aerial produced a remarkable improvement in the results as a total of 63 channels were identified. These channels, both television and radio, can be saved as a list with a user-specified name.
The TV Jukebox application adopts a small console-style interface with a choice of skins. A row of buttons running across the bottom of the console allow you to capture still images; bring up a channel listing; check recordings that have been scheduled; access the EPG (Electronic Programme Guide); and switch to teletext mode. Unfortunately the teletext option failed to produce any content - this is a problem I have encountered with other TV receiver products. When available thumbnail images of captured stills and recordings appear in a panel situated beneath the main console interface.
You can cycle through available channels, whether radio or television, using up and down buttons; select a channel from an on-screen number pad; or via the supplied remote control which does require line-of-sight. The supplied User Guide mentioned an extension lead that could be used to help in this respect but not was available in the package.
Options are available to schedule or carry out an instant recording. There is also a time-shifting facility which pauses the on-screen programme while recording content in the background. However as time-shifting recordings are not actually saved, they will need to be used during the current viewing sessions and not at some later date.
The supplied EPG feature can be set to show programmes from a specific channels; the current date; or a user-designated date. Each time the EPG is used, you will need to activate a scan for the latest information as this is not retained between sessions. While not the most feature-rich EPG around, the TV Jukebox version does carry out its designed function.
Reception achieved using the DigiTV device with a rooftop aerial was excellent for both radio and television. In fact it was the best I have been able to achieve on the test system. There was no break up in the signal received nor were any inaccessible channels included in the list produced by the software. However, as I have already mentioned, using the supplied indoor aerial was a non-starter and the failure of a teletext stream was another disappointment.
The Sandberg DigiTV product requires a Pentium III with 256MB of RAM and 1GB of free hard disk space running Windows 2000 or later. The product comes with a five-year warranty and is available for £32.37 including delivery from Amazon :
http://www.amazon.co.uk/Sandberg-13441-USB-Digi-TV/dp/B0012LG1V8

http://www.sandberg.it/product.aspx?id=133-41