Meet Oscar the USB hub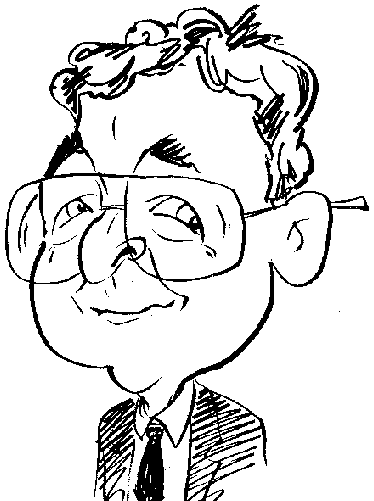 When looking for a device that is both different and ecological aware you might like to consider Oscar.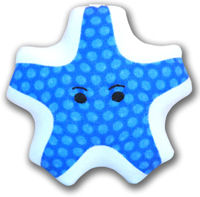 USB 2.0 hubs tend to differentiate themselves from the competition by a combination of three main features. There are hubs with different numbers of ports (4 and 7 being the favoured choices); a range of shapes such as rectangular or domed varieties; and colours of varying hues. This divergence has resulted in numerous hubs being available from which users can make a choice to suit their own preferences. Now another element has been added to the mix with the appearances of Oscar, a USB hub from United Pepper.
I should point out that I have not started to give names to various peripherals; Oscar was christened by United Pepper as part of its personalised-centric approach to the development and marketing of products. While Oscar's four USB ports are hardly out of the ordinary, other aspects of this device are more note worthy and deserve some mention.
As well as its prime function of providing extra USB 2.0 connectivity, Oscar models itself on a starfish but unlike any you might come across on any seaside shore. Maybe the fact that Oscar was born in Vietnam and designed in Belgium might explain the combination of white and spotted blue colour scheme adopted by this computer peripheral. There are also red and green versions available.
If the shape and colour scheme of Oscar is not enough to make it stand apart from the competition then there is the material used in the construction of the body of this device. As a company that has thrown its hat into the Ecological and Fairtrade arena, United Pepper has produced a starfish-shaped USB 2.0 hub with a body constructed of cotton, paperboard and kapok thus reducing the CO2 impact and the hit on non-renewable resources. Even the packaging used by this product involves recycled material.
Of course not all the elements used in the manufacture of Oscar fall into the green ecological category. There are still Oscar's electronic innards and the supplied USB connecting lead. However United Pepper has kept the lead short, a mere 75cm, but this could have the adverse effect of making positioning the device more difficult. But then this minor inconvenience is more than compensated by Oscar's ecological stance and smaller carbon footprint.
Although not the cheapest 4-port USB 2.0 hub currently available, Oscar is certainly different and is sure to be a talking point with its unusual appearance that does not appear to compromise on performance. The price for this product, which is rated as being 70% derived from Fairtrade production, has been set as £19.99.
http://www.unitedpepper.org.uk/proddata.php?partno=E1803&desc1=United%20Pepper%20Oscar%20USB%20Hub%20(Blue)