Navigation Made Easy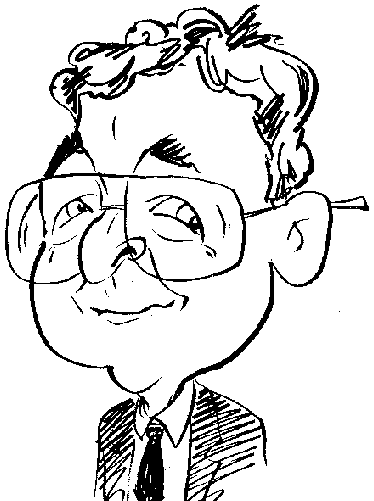 Review controls
Putting away my paper-based maps, it was time to check out another SatNav device.
Buy Now
Mio C220 SatNav GPS
£130.79 at Amazon

Uk & Ireland
£136.84 from DABs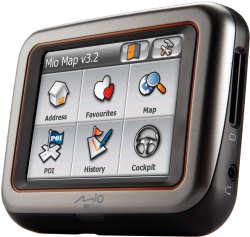 As part of its range of DigiWalker SatNav devices, Mio has released its C220 model. Although at the more budget end of its product line up, the C220 packs an impressive amount of functionality into a unit that measures 108 x 81 x 24mm (H x W x D) and weighs in at 100g.
Opening the box reveals the SatNav device; a three-part connection kit for in-car use; USB lead; software CD; and various items of documentation. The C220 SatNav unit is dominated by the 3.5 inch touch screen which is capable of displaying 65K colours within its landscape orientation. The display can show either a 2 or 3D view of the current map. Information regarding street names; estimated time of arrival; distance; battery level; zoom controls; GPS signal strength; and speed camera locations can be displayed on-screen. Depending upon your needs, the display can be set to have a night or daytime appearance. However as there is no stylus provided, you will need to use your finger which could result in the screen becoming smeared with finger marks, so I would recommend getting yourself a cleaning cloth.
Providing the functionality of the C220 is the combination of SiRFstar III GPS technology, a 400MHz processor and MioMap 3.3. Through the use of SiRFstar, the C220 continues the ability demonstrated by other Mio models to pick up satellite signals in a quick and efficient manner and, once captured, hold on to the signal until you venture into areas such as an underground car park. The processor enables quick calculations of routes using the up-to-date Tele Atlas maps that cover down to street level mapping for the whole of Great Britain and Ireland.
Destinations are entered using an on-screen keyboard. You can enter the actual address or the full post code details. Default addresses for home and work can be stored as favourites while other entered addresses are held in a log for selection when required. This log section will also hold details of any POI (Points of Interest) enquiries you carry out.
The POIs are categorised under headings such as Sport & Recreation; Food & Drink (hopefully non-alcoholic when driving); Natural Landmarks; Lodgings; Entertainment; Culture; and Shopping. Basic search capabilities are provided to locate particular points of interest.
Earlier I mentioned the in-car attachment kit. This item consists of elements to attach the C220 to a windscreen using a suction pad and a lead to connect to the cigarette lighter socket. You also get a USB lead for connecting to a computer in case you need to re-install items from the supplied CD. Additional maps can be made available using the SD/MMC card slot.
Various settings can be adjusted to suit whether you are travelling by different modes of transport such as a bicycle or as a pedestrian. You can turn on/off warnings regarding exceeding speed limits and other warnings. Volume levels for directions and warnings can be adjusted. Unlike the other Mio devices I have looked at, I found the C220 to be slightly deficiency in the permitted volume level. This was especially noticeable when the device was in competition with the car radio or CD player.
With its range of capabilities; car, bicycle and pedestrian modes; plus the ease-of use of the device and screen display, the C220 is well worth considering especially if you are on a limited budget. Mio has priced the C220 at £129.99 although by shopping around you might be able to track down the product at a lower price.
http://www.mio-tech.be/en/gps-navigation-device-Mio-C220-overview.htm