Corel VideoStudio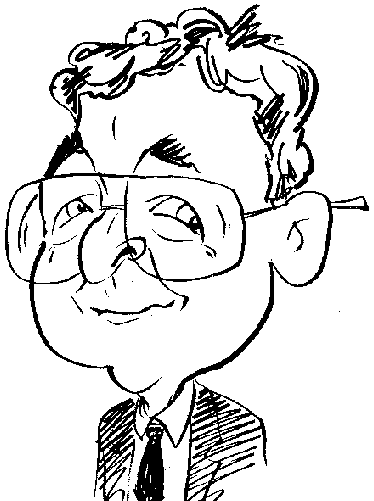 It was just over a year ago when I last took a look at Corel's VideoStudio product. That was version 11 Plus which introduced a number of new features. Since then the product has been further enhanced.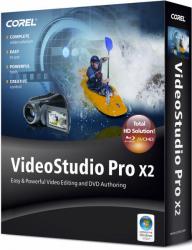 The top-of-the-range edition is entitled VideoStudio Pro X2 Ultimate and comes bundled with WinDVD 9 Plus, DVD Copy 6 Plus and WaveLab LE 6 that adds playback, copy & convert plus audio mastering facilities to the main package. The VideoStudio installation procedure lets you cherry-pick from the various applications and drivers that include Windows Media Encoded 9, Flash Player 9 and Quick Time. The product's opening menu offers options to start working with Video Studio Editor; Movie Wizard; or DV to DVD Wizard. At this point you might think little has changed as these are the same three options available with the previous version of the software. However as you delve into these modules you will discover a number of new and enhanced features.
The VideoStudio Editor is appropriate for the more experienced user while the Movie Wizard provides a structured approach as you are led through the various steps required to create your movies. The same functionality is present in both modules, it is just the approach that is different. The DV to DVD Wizard leads you through the process of viewing content stored on a camcorder and then burning selected items to appropriate media with a choice of templates to make an attractive package.
Taking the VideoStudio Editor route displays an interface which you can now resize to suit your working environment. This interface consists of a player window for viewing content; a resource area that can switch between showing effects, overlays, titles and audio; plus a work area with a choice of storyboard, timeline or audio view. VideoStudio Editor divides its functionality into sections designated as Capture, Edit and Share. Tabs are provided for switch between these sections.
Content can be captured from a variety of sources such as external video devices and DV tapes. You can also import content from existing files, with most common formats being supported – a number of video clips come as part of the package; or devices that include Blu-ray Disc Movie Video (BDMV) along with the Apple iPhone and iPod Touch. Clips can be rearranged by drag & drop. You can break clips up into scenes and intersperse them with user-designated transitions.
These transitions can include the new automatic video effects. Included in this version of the software is a collection of five filters providing 81 presets that form the NewNewBlue® Film Effects. Auto Pan and Zoom features are included as is a Painting Creator module that provides the means to draw, paint and write on video. As mentioned earlier, Corel has added support for Blu-ray, Apple iPhone and iPod Touch. This support includes the ability to output video in formats used by these devices.
There is also support for Intel quad-core technology to help reduce the encoding wait time even on mid-range and less powerful systems. There is nothing worse than having to hang on as your system pulls out all the stops to produce a movie from your work. The introduction of high density quality has had the effect of increasing this wait time. To help avoid this bottleneck in the process, Corel has enhanced its Smart Proxy technology which allows users to work with lower resolution copies of files for carrying out any editing that is required. These source-dependent files can be shared between projects and used in a variety of formats. When you need to preview or render your movie, the original files will be used.
Along with the previously mentioned bundled video clips and effects, VideoStudio comes with Flash animations and HD-quality menu templates to add to features such as an anti-shake filter, ad-zapper, DeBlock and DeSnow.. You also get a bulky A5 size User Guide although half of the content is in Spanish. Corel has priced VideoStudio Pro X2 Ultimate at £79.
http://www.corel.com/servlet/Satellite/gb/en/Product/1175714228541#versionTabview=tab1&tabview=tab0