Treasures of Montezuma 3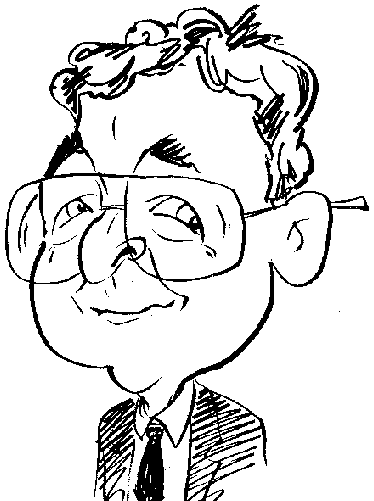 Review controls
Be warned as this next title can grow on you as you build up points to progress through levels and collect the treasures of Montezuma.
Buy Now!
Treasures of Montezuma 3
$9.95 direct from Alawar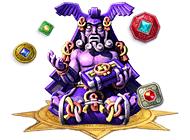 As the title of Alawar's Friday Games "The Treasures of Montezuma 3" indicates, this is the third offering in this Match-3 game series. Following the pattern set in the earlier titles in this series, this game belongs to the Match-3 style of play where you have to exchange two adjacent tiles or tokens in order to create a horizontal of vertical group of three or more of the same colour. Bonuses, gems and time limits also play a part along with mini-puzzles and treasure chests.
After an impressive and dramatic opening sequence, the Treasures of Montezuma 3 has a choice of two game modes. You can opt for Casual mode which makes it easier to score points and gain bonuses or Expert mode for a far more challenging experience. I would recommend starting with Casual mode before moving on to Expert mode.
The game starts as you enter the first of a series of treasure rooms which contain a number of locked and chained chests containing treasure. Each chest sets you a number of challenges to reach or exceed specific totals of points. Each of these points totals need to be achieved within a basic time limit of one minute. In each case your score will be assigned to the highest challenge still available. Failure means that you must try again until all challenges have been met.
With your initial allocation of just sixty seconds, speed is of the upmost importance. Planning a strategy is almost a luxury as you try to make your matches on a game board made up of eight rows and eight columns of tiles or tokens. However despite the limited amount of time to score your points you do need to be on the lookout for those tiles that contain a gem. By including these gem-enhanced tiles in your matches you will help to increase your points total. Also by collecting enough gems you will activate a score multiplier feature. By filling a container at the bottom of the game board with sand, you will activate the Score Frenzy mode which doubles all the points you earn within a short time period.
Once you have achieved or exceeded all the set points totals for the current treasure chest, you will be rewarded with a Gold Star. These Stars are the local currency for purchasing items from the game shop. As there is no time limit when visiting the shop, there is more opportunity to use strategy when making purchases from the available magic tokens and power-ups that are available. Among the items on displays, although not all are immediately on sale, will be magic tokens for each of the different colours. These magic tokens can prove useful whenever you make successive matches of the relevant colour.
There are also power-ups that give you an additional three seconds of playing (even three seconds can made the significant difference between failure and success), destroy nearby tokens and activate a Hint feature for three seconds. During later stages of the game you can purchase enhanced versions of various items. If any of your purchases do not work, or maybe for strategic reasons, then there is an option to trade them in for one of the other items.
From time to time bonus mini-games will appear. Often these mini-games challenge you to completely remove all the tokens from a game board although sometimes other types of puzzles appear. Succeed in any of these mini-games and you will be rewarded with a Star. The bonus mini-games can be attempted as many times as necessary in order to complete them or you could take the Skip option.
The Treasure of Montezuma 3 will not immediately appeal to everybody but if you like fast action and match-3 game play then you could easily become hooked by the game's addictive quality. The game's graphics, animation and sound effects all add to the overall appeal of this title. You can download a 60-minute trial version from Alawar's website. The game requires a 1.7GHz processor with 512MB of RAM and support for DirectX 9.0b running Windows XP and later.
http://www.alawar.com/game/the-treasures-of-montezuma-3/?pid=10447