Funai Three in One HDR-B2735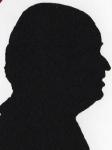 Review controls
A new name to me and probably to you but Funai products are often sold under various other names, now as 2006 draws to a close they are marketing under their own name.
Buy Now!
Funai HDR-B2735
DVD/VCR Combi
with 160GB HDD
only £159.99 from Amazon



The Funai HDR-B2735 is a video recorder, a DVD recorder and a hard disc recorder all in one unit. It is somewhat larger than other such units - not all of which also have video - at 43x37x10cm.
I suspect the main use - for most people - for the video recorder part will be to dub to DVD or hard disc. It is probably easier to dub to hard disc but I managed to do it both ways without problem. The easiest of all is to record to hard disc and then if anything is really good you could dub this dare I say - minus the adverts - to DVD to watch again and again.
There is a forty nine key remote control and once the unit is plugged in everything can be controlled from the remote apart from inserting/removing videos and DVD's. The front of the unit has a total of 17 buttons but all there controls are duplicated on the remote. The unit has a blue, a green and an orange light to tell you which mode you are in and these are repeated on the remote control to allow easy swapping between VCR, DVD and HDD.
Setting a timer program is very easy - one touch on the remote - brings an easy to follow screen where single or multiple programs can be set, it also has a countdown figure in the corner to tell you how much space you have and this of course changes according to which of the various modes you are in.
This has a sixty eight hour - in SP mode - hard disc the actual hard disc size is 160GB
In the centre of the face of the unit is a 9x3 LCD display, when switched off this displays a very readable clock along with a red marker if any timed events are set. When recording it displays an six digit counter that in theory could allow a 99hour 59minute and 59second recording. I found that any 1hour recording lasted for 1hour and 2seconds and that is surely preferable to another recently reviewed unit that gave you a 59minute minute recording when you set it for an hour.
This unit can record from an external Freeview, Cable or Skybox but it is essentially an analogue unit. When doing the initial setup if finds the normal analogue channels but unlike some other products it leaves you to manually move them into the normal BBC 1, BBC 2, ITV etc order. Should the power lead be disconnected that information is safe, however the clock info is not and this needs to be reset. In fact I was somewhat surprised that it needed to be set at all as other such products take the time from that broadcast by the TV companies. It has a four sided setup guide that should get most started and a 90 page manual for those difficult queries.
When a timed programme is five minutes from due it will turn the unit on and this also tunes to the AV channel - a slight annoyance - but you can quickly switch back to what you were watching. At the end of the recording it displays another message on the screen do you wish to turn the unit off - more of a pain - but this does disappear after a minute when it turns itself off.
Several modes to increase the recording time are available, the normal SP or LP with video, DVD and HDD have a total of six modes so a DVD that would store around four hours on 'LP' could store anywhere between one hour and ten hours. The stated figures for the HDD range from 34 to 340. I found the SP 68 hours as good as a professional DVD.
Searching the Internet shows Amazon selling the Funai HDR-B2735 for £159.99 :
http://www.amazon.co.uk/gp/product/B000ULKCEI