Style isn't Everything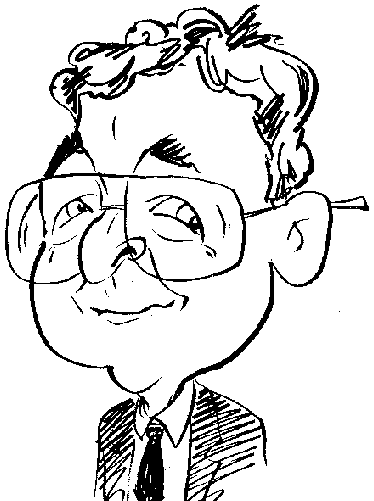 Review controls
While ivy has a tendency to grow prodigiously, this Maxfield version failed to grow on me.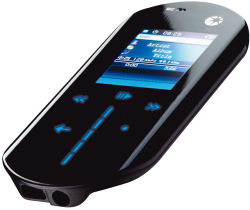 Music is mobile. Well that's the way it appears judging by the number of mobile devices that are appearing with the ability to store and play back our favourite tracks. One company that has taken on board this particular mantra is Maxfield. It seems only yesterday that the company launched its MAX SIN-Touch device, now it is the turn of MAX-IVY to take centre stage and provide mobile entertainment capabilities with capacities ranging from 1 to 4GB.
Decked out in its sleek black livery with a magnesium shell, the MAX-IVY certainly has the looks to impress as it sits in its box. Measuring 108 x 49 x 8.5mm and weighing 42g, this device has instant visual appeal. It isn't long, however, before fingerprints take away some of that initial gloss. The reason for this abundance of finger-created blemishes is the presence of the pressure sensitive control pad on the front of the device but more on this particular aspect later.
As already mentioned the MAX-IVY looks the part with its slim shape and rounded edges. A combined on/off and hold slider switch is located on the back of the device while a small built-in microphone and 1.8 inch colour screen are positioned on the front. A mini USB socket, doubling as the power conduit and connection to the computer, sits alongside the headphone socket at the base of the unit.
When connected to the computer (no drivers required for Windows ME and later), the MAX-IVY should be recognised as a removable disk. You are supposed to be able to transfer content using standard Windows protocols or via Windows Media Player. However I encountered difficulties in getting the MAX-IVY to be recognised by various computers running Windows XP. Several unsuccessful attempts followed, the original device was even replaced, before I was able to trace the problem to the mini USB connection which proved to be extremely sensitive with regard to the positioning of the lead.
If the lead was not positioned just right then it was not recognised as a detachable drive by the operating system although it was recognised as a USB device. This meant I was able to transfer content via Windows Media Player but not by any other method. Fortunately, by a slight adjustment in the positioning of the lead, this problem disappeared and the device was recognised although this repositioning did increase the possibility that the lead would become detached from the device if accidentally knocked.
The headphone socket was less sensitive although audio cut-outs did occur if the jack plug was not fully inserted. On the subject of headphones, I should image that most users will quickly replaced the supplied set, as I did, with their favourite headset. Maxfield also supplies a rubber shell case with belt clip; lanyard; AC power lead; USB lead; and a copy of MP3 Maker SE from Magix.
Earlier I referred to the product's pressure sensitive control pad. This uses an attractive blue colour to indicate play/pause, menu, skip forward, skip back, and select functions. While a slight touch of the appropriate control brings up the relevant information and activates the designated task, it has to be a slight touch otherwise it is ignored. This extreme sensitivity is very frustrating and makes navigating the product's menu system more of a trial than it should have been. It took me many sessions before I became even partially confident that I could stop/start a track at the first attempt. Scrolling through a list of tracks or options was an exercise that I have yet to master or even get close to carrying successfully.
It has to be said that while the MAX-IVY looks the part with its stylish design and can output some decent audio, it does fall down heavily when it comes to ease of use. Supported formats include MP3, WMA, JPG and MPEG4 while a full battery charge should give up to 14 hours of play time but your patience is certainly put to the test with regards to navigation and operational issues. Expect to pay around £130 for the 4GB unit.
http://www.maxfield.de/index.php?id=13&L=1&tx_ttnews[tt_news]=22&tx_ttnews[backPid]=1&cHash=e72a4a20f2