Medion AkoyaNetbook E1210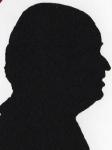 Review controls
Unlike most Medion kit that is sold through Aldi where if you are not queuing on the day they go on sale before the store opens you don't get one this tiny notebook is one of two currently being sold by Sainsbury's both online and in their larger stores.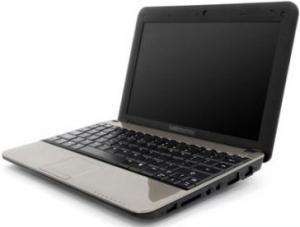 This is the third Netbook I have reviewed both the others (Acer and Asus) were running Linux this however runs Windows XP Home.
It is 25.5x17.5x3.5cm and weights only 1130grams. It is totally black apart from the area surrounding the keyboard that is silver/grey.
The screen is 22.5x13cm giving the notional diagonal measurement of 10.2inches. The screen resolution runs in 1024x600 but it has a VGA port and runs a second monitor/panel without problems at a higher resolution should it be required. Boot up is around 70seconds and shutdown around 30seconds both quite reasonable for Windows.
The left side has a Kensington lock port - very useful as it would easily fit in a 'poachers pocket' - A/C adapter socket and two USB ports. Both the front and back are bare. The right side has an Ethernet port, VGA port, microphone and headphone sockets SD card socket and a further USB port.
Once open the 80 key keyboard is located with 2.5cm clear behind with only the power button in this area and a 5.5cm area in front. On the right front edge are eight LED's with reasonable small illustrations to tell you what each does. There is a trackpad that fills 5cm of this depth it is mounted 9cm from the left and 11.5cm from the right. The front edge .8cm wide is a single rocker action mouse button, strange at first but a touch on the left side produces left mouse action and the right side right mouse action. The alpha and numeric keys are full size and touch typing should be no problem. 10 of the 12 function keys have an extra job in conjunction with the 'FN' key.
Like the other systems I have seen in the 'Netbook' class it is powered by an Intel Atom 1.6GHz chip. There is a actual 74GB hard drive split into 'C' and 'D' the latter being a recovery partition. It has 1GB of Ram. Above the screen there is a built in webcam. Somewhere there are small speakers just about good enough for say a Skype conversation, but you can always plug a headset in to the socket on the right side. Wireless Lan is included and indeed once you have entered your security key works flawlessly every time.
I found using the settings that battery life was around two hours. Should you travel with the Medion then some trains now have power sockets to enable you to recharge your battery during the journey. Charging while off is or course a good deal quicker but an exausted battery should recharge over a longer journey even when in use.
AS I was not the first user I am unsure exactly what software is provided, possibly a trial of 'Bullguard' however this has expired. There was also a copy of Word Perfect X3 and some Web Cam software.
You will have noticed that there is no CD or DVD drive you could of course always attach a USB drive or should you already have another PC copy whatever applications to a large SD card or USB pen drive and install in that way.
I have visited my local Sainsbury's and they do indeed have in on sale at £235 and at that price if you need a portable notebook that works fine for Web use and say word processing etc this seems to me a good buy. Remember it comes with XP Home and while I understand that both Acer and Asus now do versions with XP both the ones I used had Linux.
I know I have only seen three of these Netbooks but this to me is the clear winner.
This to me gives this a little more flexibility as it enables you to run certain applications that may not work under Linux. If you have a Nectar card then you do get that little extra saving. Before travelling any distance do check that that store does have available stock.
http://www.medion.co.uk/ and click on the Medion Akoyo Mini Notebook icon for a video tour.