Hannstar 22inch HD TV (HG216)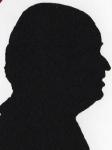 This is a 22inch panel with standard analogue (15pin input) but it also has – not as you may think digital – but HDMI so your high definition Blu-ray or other device connect directly.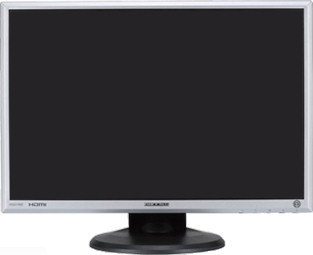 I must admit my initial thoughts were disappointment as the maximum display is 1680x1050 although the graphics card in the system will display a screen up to 2048x1536 and does if set but you scroll to the bits not shown on the 22inch display.
First the dimensions it is 52x42x6.5cm when on it's circular 22cm base that raises the screen around 7cm above your desk. The actual viewing area is 47x29.5cm giving the 21.6 inch diagonal measurement.
I was quite surprised not to find a digital connection but only analogue. However the rear not only has this 15 pin VGA connection and power input but also an HDMI allowing direct connection of any devices such as Blu-ray or HD players.
The unit is silver and very dark grey with the same dark grey colour for the circular stand. On the bottom right edge of the front is a dummy on/off switch and when on you have a 'G' illuminated. Under the edge below this are five buttons (including the on/off switch) to make any adjustments to the display. I found the default settings quite satisfactory even when running the unit at other resolutions right down to 800x600.
Some units look strange when used at 'non optimum' resolutions but this was fine.
I found the colour stayed true throughout a long day and indeed the image did not move on the screen. I was running Windows XP but I see the unit is certified for Vista.
This is a widescreen 16:10 display more I am sure for the HDMI use than PC work but I did force myself to watch a DVD or three and was quite happy with the unit.
The screen itself can be tilted forward and backwards around 15degrees but there is no side to side movement without moving it with the base.
It comes with built in speakers (lead supplied) and the sound quality was quite satisfactory. I remain puzzled why WSXGA 1680x1050 is the best display available my own now ancient 20inch panel does 1600x1200 so surely a 22inch display should manage more.
The box states it has a wide viewing angle and indeed I was happy at up to 160 degrees either side and even from above and below so this would be fine for Power Point displays etc for a small group gathered round.
So a few figures it has 1000:1 contrast ratio, 5ms refresh rate and power consumption of 55watts.
I have of course run not only the DVD's and Power Point displays but a range of graphic and CAD packages as well as good old word processing and spreadsheet programs all without any problems.
Doing my Internet searches found the HannStar HG216 at a best price of £145.39 including delivery from the first link below.
http://www.amazon.fr/Hannspree-HG216DP-Moniteur-LCD-Wide/dp/B000ULR3DG