iHealth Health Items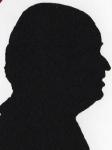 First an item I have reviewed before that anyone with high blood pressure needs, here though not the arm cuff but a wrist one. Second an item that anyone with Diabetes needs a testing device that automatically stores your daily readings for you.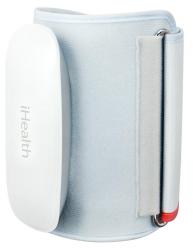 click image to enlarge
Blood Pressure Cuff
Unlike most blood pressure monitors that require you to roll sleeves high up your arm this device works at the wrist. Having reviewed other such devices and I do own one myself this gives readings that are just as accurate and less involved.
This has been waiting to be reviewed for some months, the reason I could not review it is that it did not work with the original app on my SmartPhone. While I am told it worked fine with Apple devices I did not have such a device and so I had to wait for my Moto G to be updated to Android 5 and now it works correctly.
The cuff is 7cm wide and around 30cm long, around 5cm from one end is a strong spring inside the cuff material so it hooks round your wrist. There is a 7x7x1.5cm curved unit that fits onto the outside of the cuff then the rest of the cuff goes round the wrist and attaches to the outside of the cuff with the spring in that part is coated with Velcro.
One end of the curved unit has a mini USB connector – cable provided – this goes to either a PC or wall socket to charge the solid battery inside the unit. The other end has a button marked start/stop. On the face of the unit is a blue Bluetooth icon that flashes until the unit links to the Free iHealth App that you download from either the iOS or Android store.
Once linked you go through a procedure to get your arm at the right position just below your heart then the unit inflates and around 20-30 seconds later a reading is shown within the App where it is stored together with the time and date and can be taken with other reading to help form a total image of your health at a given time.
Easy to use providing you can link it to a device on iOS or one with Android 5. It is available from the link below for £58.21 with free delivery.
http://www.amazon.co.uk/gp/product/B00ANJAKF8?ie=UTF8&tag=gadge0a-21&linkCode=as2&camp=1634
iHealth Align BG1
This device might make the daily regime for a diabetic easier. As most will know there are two types of diabetics' type 1 and type 2. Both need to know their daily readings. For a type 1 sufferer it could be life or death.
When I was diagnosed 25 years ago basic blood reading devices were just coming onto the market and like so many such devices they have improved, here one device that transfers your reading automatically to your iOS or Android device.
The kit comes in two versions BG1 and BG5 the later designed for iOS.
It is an elongated drop shape 3.5x3x1cm with a 3.5mm end. Also in the box are the finger pricker, some test strips four different coloured 'drop' covers and even a carry pouch.
A 22 page owner's manual describes everything and for me who only needs to note readings once a day it makes things easier, but for someone who is type 1 and needs to inject themselves with insulin they may need to do tests several times a day. I am told this is the currently the world's smallest.
The readings are stored in an App that you download and can be used as a total health app noting weight, blood pressure and other things as well as blood glucose.
The iHealth Align BG1 is available from the link below for $16.95 or £15 from the second link.
http://www.ihealthlabs.com/glucometer/ihealth-align/