Dazzle your Analogue Video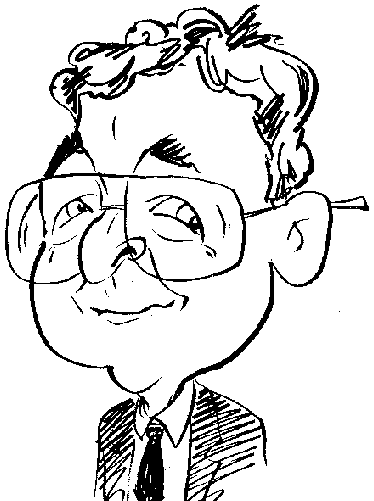 Review controls
From analogue and tape to optical and digital media is made a simple process with a new product from Pinnacle.
The
Dazzle
Platinum
is generally no long available. You might like to read our review of the latest product, the
Dazzle DVD recorder
.
According to my Concise Oxford Dictionary, the word "Dazzle" means "Glitter" or "Confuse or dim with excess of light". Fortunately neither of these definitions applies to Pinnacle's Dazzle product. Available in either Standard or Platinum versions, it is a video creating tool that allows you to take analogue video and convert it to digital format before burning it to appropriate media.
This kit consists of a hardware device, various items of software (you get additional bonus items with the Platinum version on which this review is based), and a very brief Quick Start Guide which covers the basic software and hardware installation. However you do not get the connecting leads for either video or audio when linking your analogue video device to the silver coloured Dazzle hardware which is shaped like a flattened horn of plenty. I used a lead that attached to the SCART socket on my VHS unit and then linked to the audio left/right and composite video sockets found on the Dazzle.
Three CD-ROMs are included in the Platinum pack and these discs need to be installed separately. The first CD installs Instant DVD Reader on your system while the second CD contains the Studio QuickStart software made up of the latest version of Pinnacle's Studio video editing product and a launcher shell for various Pinnacle products. While neither of the installation procedures of the first two CDs could be considered speed merchants in their own right, they were made to appear so by the extremely lengthy process for installation the third CD that held various effects and transitions.
Initially a problem occurred during the installation. This was probably due to the presence of earlier versions of the software on the test system. Fortunately this was quickly sorted out by Pinnacle's technical support and the downloading of a small utility entitled RegDelete from the company's web site. The existence of such a tool indicates that my experience was not an isolated incidence. Setting up the hardware was just a matter of plugging the permanently attached USB 2.0 lead into a spare port and then connecting the various audio and video cables that were clearly labelled and colour coded.
Even though the Studio software, allowing you to capture and edit content, is supplied as part of the Dazzle kit, it does default initially to camcorder input and you will need to change this settings to the Dazzle DVC170 which should be automatically recognised and added to the list of options. Controls are available to adjust video and audio settings plus adjust the level of MPEG capture quality. Adjustable video settings include brightness, contrast, sharpness and colour hue while audio is limited to either on or off.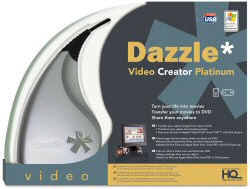 The capture process, from your chosen analogue device, whether a VHS player, television or other source, is simply activated by clicking a button to start and stop the operation. An estimate is given as to the available storage space and this is presented in both disk capacity and time formats. Although it is possible to capture from a live television program you do need to be aware that copyright issues need to be taken into consideration. Dazzle is aimed primarily at those whishing to convert and burn content they have created.
Not only does Pinnacle Studio give you the means of capturing and importing your media but contains a range of editing tools. A storyboard layout allows you to place and organise various clips which can be interspersed with transitional and other special effects. You can add title and menu frames plus include your own commentary and background music.
Using the supplied Instant DVD Recorder software you can then burn your projects to DVD using either a Wizard or Advanced approach. Opting for the Wizard, you are led through steps to select the video source; the burner to be used; menu style; and starting the burning process using pre-defined settings. You have more control over the settings used when selecting Advanced mode but generally the information required is basically the same.
The combination of the Dazzle hardware and Pinnacle software is capable of producing good results within an easy to use environment. Do remember you will need to provide your own connecting lead which adds a little to the overall cost. Recommended price is £69.99, but DABs has the Pinnacle Dazzle for £48.13 and Amazon for £49.98.