Joseph Joseph Kitchen Gadgets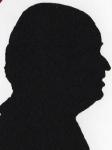 Another of the items received – in part – last autumn after a briefing, however they were not reviewed as the star item a potato/vegetable peeler – despite requests – never arrived, spring cleaning has taken place and so now the belated reviews.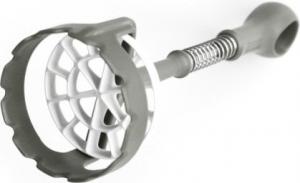 click image to enlarge
Nest 3 Food Preparation Set
First a 19cm green bowl designed by morph. It has two handles ideal for salad etc as the handles extend from the side it is easy to clean. For me the highlight is the black rubber .5cm ring around the bottom that lifts it just that smidgeon from whatever surface you place it upon. While I do not use a dishwasher there is nothing to say it cannot be cleaned in one. It does however warn not to use it in the microwave, for me anyway it's for cold/cool use.
The next is a 15cm measuring bowl marked up on one side of its lime green inside from 100ml to 500ml. The other is for those of us who still use imperial 1fl ounce to 20 fl ounces and in graduations from ¼ to 1 pint. This container has a lip on one side to enable easy pouring of liquids from it. It also fits inside the larger bowl.
Finally a citrus squeezer this in yellow that has a catcher for pips as well as a decent reservoir for juice before the poring lip. Like the largest bowl it has a fine rubber ring around the base steady to keep it steady in use. It of course fits neatly inside the middle bowl when not in use. This is hardly Russian Dolls but a neat set.
Unitool 5-in-1 utensil
This is a double ended utensil that is stated to have uses, however I suspect if you get one you will find even more uses, it is likely to always in use. It is stated to be heat resistant up to 240 degrees centigrade. It is designed by Derek Roberts.
End one is sold as a slotted spoon it has eleven .5cm holes, an item turner and as one edge is slightly serrated a cutting edge. End two is a solid spoon and a spatula. The one I was sent was grey with a lime green rubberised surround to the spoon. Certainly something that will get used so an ideal tool for use in any kitchen.
Smasher
A simple pump action will allow you to mash any soft cooked vegetable. As it goes straight up and down with the article to be mashed in the central area the action is up onto bars of the Smasher and not out sideways like with a conventional masher and into the edges of the saucepan or bowl that would elongate the process.
It is designed by DesignWright and is 30cm in length with the end of the handle having a 3.5x2.5cm hole for easy hanging. Mine was that lime green colour with the actual masher part having seventeen holes across its whole.
Catcher
This Citrus reamer works differently from the conventional one in the set of three bowls above. For some reason this was not lime green but dark grey and lemon coloured. It is 16cm long and a maximum of 8cm across.
The reamer is 6cm long and instead of a bowl around it is open apart from one edge eight cm across that has a guard rather like that on a sword made of softened plastic that has seven .5cm holes to allow the liquid to pass though into whatever bowl saucepan or container you ream into, however pith or pips stay inside the reamer.
This was designed by Graham Davies and in use I found it easy to clean with little more than rinse under the tap needed.
All the items above can be found on the www.JosephJoseph.com website where you can also find the triangular shaped peeler that never got to me.