Television Broadway Style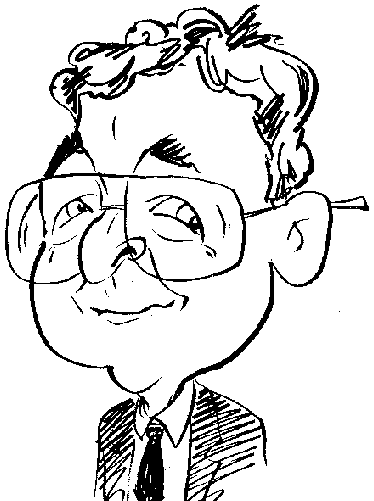 Review controls
It has been quite a while since I last looked at a Hauppauge television tuner. Now the company has added WiFi capability to a two-tuner device for around the world access.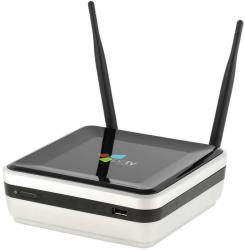 click image to enlarge
Co-incidentally on the day I started to check out the various items that make up this next piece of kit, the Internet was full of reports on Super Storm Sandy and the havoc it wrecked on New York with areas underwater. I mention this as a kind of tenuous connection between a popular New York landmark of Broadway and the title of the next product under review which is Broadway 2T from Hauppauge.
The Broadway 2T product, with its entertainment and show business connotations, is a solution that enables the user to watch live Freeview television on a range of devices via Wi-Fi from anywhere in the world. Where once you can install a USB tuner flash stick into a computer in order to watch your favourite programmes in a single location, now Hauppauge is empowering users to take that functionality with them as content is streamed over the Internet where ever they are.
The Broadway solution comes in the form of a squat box with twin antennae sticking up from the back of the unit – a bit like a robot's head from an early science fiction movie. With dimensions of 14 x 145 x 45mm (W x D x H), this box has a lacquered slightly sunken top bearing the PCTV logo. Sometimes I found that I had to resist the temptation to use this sunken area as a storage area for paper clips and the like. Acting as a networked television receiver, the Broadway has dual DVB-T receivers built in along with H.264 video compression and a network adapter supporting both wired and wireless connectivity.
Running along the back of the Broadway unit, in company with the twin antennae, are connection sockets for a TV aerial (either the supplied indoor unit or, preferably, a roof top option), AV audio left and right channels, S-Video, CVBS, two USB 2.0 ports and an infrared remote option. The front of the unit has a rectangular, protruding on/off button plus a third USB port. With this array of connection options you could hang off from this Broadway box some external storage (the box does not possess any of its own) in the form of a hard drive to save recordings, attach an analogue security camera or set top box.
I have to admit that the setting up of this kit did not run as smoothly as I would have like or the supplied instructions implied. Most of the problems I encountered, though, were to do with my initial choice of computer to host the Broadway 2T. For some reason this system refused to let the Broadway box stream its content despite input from the Hauppauge technical support team. This is not the first time this particular system has decided it does not want to co-operate with my computing needs.
However once I switched to another computer, the problem evaporated into the ether and I was able to stream and watch content via the Broadway box over the Internet. Not only could I watch this content on the host system but also on a range of other devices that included a laptop, Android tablet and Android smartphone. With the dual DVB-T facility, it is possible to have a different programme delivered to two separate devices. It was noticeable that there was a difference of approximately ten seconds when delivering the same programme to different devices – for example a desktop system and an Android tablet with the latter getting the signal first. As the Broadway system does require the presence of Adobe Flash then I guess that any devices running Jelly Bean will be out of luck with regards to receiving the streaming content.
For more localised viewing facilities without involving the Internet, Hauppauge provides you with a download link and serial number to a copy of PCTV TVCenter 6 software. This package will provides you will digital TV recording features for Windows users. Once the 556MB download has been completed and the software installed, you will gain access to features that include EPG, recording and television viewing options on your computer. This is where the USB ports can play an important role. You can attach USB Flash sticks or an external hard drive to store the recorded content for playing back later using the PCTV software.
Once up and running the Broadway system provides a useful service as it allows you to view television content from a variety of devices in different locations as long as you have access to the Internet. Set up could have been made simpler, especially for the novice user, but generally I was happy with the performance of the kit.
At the time of writing this review, Amazon.co.uk was listing this product at around £146. The downloadable PCTV TVCenter 6 software requires a 1.5GHz processor 2.6GHz for HD), 512MB RAM and 1GB of hard disk space running Windows XP (SP3) and later.