A Double Battery Charger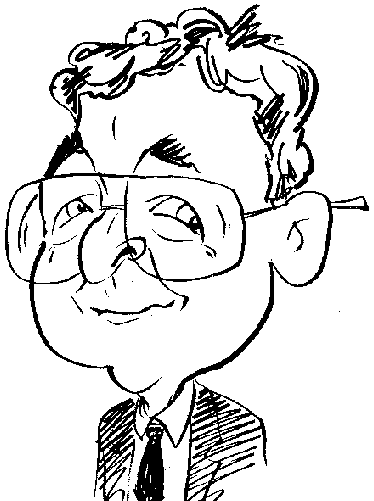 If you have not had the battery of a mobile device die on you then you must be incredibly lucky. But do not tempt fate and check out this battery charger.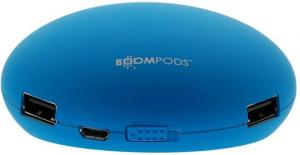 click image to enlarge
While data is generally easily accessible from almost any location via the Internet and an appropriate Wi-Fi hot spot, its availability will depend upon whether your mobile device has sufficient battery power to carry out the task. When the mobile device does not have enough power then problems can arise. It would be great if we could simply log on to the Internet or some other system yet-to-be developed and carry out recharging the battery powering our mobile devices. But, as yet, that is a pipe dream that might or might not come to fruition. Until then we need to rely on more traditional methods such as physical battery charging devices.
One such product is the BOOMPODS MAXPOD (sorry about the overkill use of capital letters but I did not name the brand name or product title). Available in a choice of white, orange, black, green or, as in the case of my review sample, blue, the MAXPOD has a similar discus-like shape as that used by the company's Downdraft Bluetooth speaker product. With a diameter of 85mm and a height of 36mm, the MAXPOD is compact enough to slip into a pocket or bag until it is needed in an emergency to charge up a smartphone, tablet or MP3 player when out and about.
Packed inside the MAXPOD is a 5200mAh rechargeable Lithium-ion battery. The unit's outside casing features an on/off slider switch and three USB ports. Initially it might appear that there is no indication as to which way the switch needs to be for on or off. However checking the underside of the MAXPOD reveals the on and off markers. You could also use the arrangement of small depressions on the switch to give the clue as to which end was for on and for off. The end with a single depression is meant for power on.
One of the USB ports, centrally positioned, is of the micro USB format and this port is used when you need to charge up the MAXPOD's internal battery using the supplied micro-to-standard USB lead. The other two USB ports are of the standard variety and fulfil the role of providing the power exchange stream to whatever device needs power.
As there are two standard USB ports, it means you can charge two different devices simultaneously. Of course you will need to supply the appropriate lead for the second device. This should not be a problem as a lead will have been supplied with the device about to be charged.
Positioned on the lower rear of the MAXPOD are four pinhole LED lights. These LEDs will glow blue when the device is switched on to indicate the current battery level either when being charged or providing the same service to an attached mobile device. One light glowing means 25%, two lights 50%, three lights 75%, while with all four lights glowing the battery charger is at a full 100%. The MAXPOD arrives partially charged so that you can try it out immediately. A full charge of the MAXPOD's internal battery will take between 8 and 10 hours to complete.
As with all similar battery charging devices, you do need to be aware that these products' prime purpose is as an emergency device. You can give your mobile device a relatively quick burst of power for carrying out an important and vital task. The battery charger is not really meant for general charging purposes. It might fulfil the service but at a slow speed and often finishing up with its own battery drained of power.
Checking out the MAXPOD in this role proved the point. I attached the fully charged MAXPOD to a Kindle FIRE 7-inch HD Tablet whose battery was at 50%. Two hours later the Kindle FIRE 7-inch HD Tablet was up to full power but, as a result, the MAXPOD's battery level had dropped dramatically to 25%. It is recommended that this battery charger is kept solely for emergency use.
When no activity is detected for a period of 30 seconds, the MAXPOD will automatically shut itself down. In order to restart the device you will need to turn it off and then back on again. The MAXPOD is priced at £39.99.