A Cybershot Phone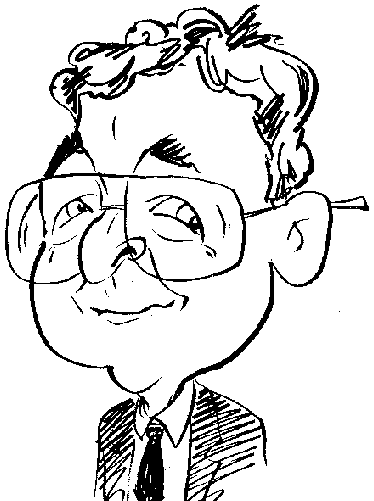 Review controls
If you were to line up all the different mobile phones end to end, I wonder how long the line would stretch. Sony Ericsson has added to this length with a new Cybershot model.
Buy Now!
Sony Ericsson C510
PAYG from £69.95
Contract from £15 per month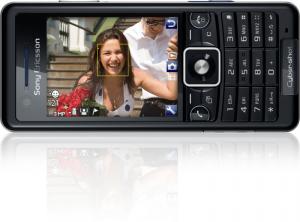 click image to enlarge
A recent addition to the Sony Ericsson product portfolio is the C510 mobile phone. This is a candy bar style handset belong to the Cybershot range. Predominately black in colour with a silver band running around the edges, the review unit measures 107 x 46 x 13mm (H x W x D) and weighs in at around 98g. A silver version of this phone is available.
Dominating the front of the handset is the 2.2-inch screen capable of delivering a bright, clear display that is clearly visible in different lighting conditions. Capable of displaying 262k colours, the screen's resolution is 320 x 240 pixels. Positioned above the screen are the speaker output and a camera that is used for video calling. Located below the screen is a standard control panel that consists of call, end, selection, clear and activity menu keys dotted around a navigation pad. Beneath this panel is the alphanumeric telephony keypad with raised dimples on the "5" key to help when the occasion arises that you need to operate the keypad by touch alone.
Running down the right side of the handset unit are a jog control for adjusting volume levels or digital zoom when using the camera facility plus the camera activation and capture button. Situated on the left side is the connection socket for use when charging the handset or for hands-free use and linking to a computer via the supplied USB lead. The left side also house the concealed access slot for inserting a Memory Stick Micro (M2™) card (not supplied) to supplement the available 110MB of internal memory.
The C510 is a 3G phone. There is support for GSM / GPRS / EDGE 850/900/1800/1900, UMTS/HSPA-850/1900/2100 for wide ranging communication operations. Both Bluetooth and USB connectivity are available with this model.
As mentioned earlier, this is a Cybershot phone. The camera lens and flash unit are located, as is standard, on the rear of the handset and are protected by a cover when not required This cover needs to be manually slid back and requires slight pressure to be applied on a chevron indicated point in order to facilitate this task. This procedure can be easily carried out using just a thumb so should not inconvenience you too much.
The camera is a 3.2 megapixel unit with an option to switch between VGA/1/2/3 megapixel. Although there is a digital zoom feature, this is restricted to VGA mode. Other photographic features include face detection, smile shutter, burst mode, self timer, various picture modes plus video clip capture. Image quality is of a reasonable standard and should not disappoint.
Naturally being a Sony Ericsson handset, music has not been forgotten with the C510 model. You can store and play music tracks, audio books and podcasts plus listen to FM radio using the supplied ear-bud style headset as the antenna. This headset allows you to detach the ear-buds section and replace it with your favourite headset using a 3.5cm jack socket connection. Among the supported music features are playlists, PlayNow™, TrackID™ and MusicDJ™.
With the appropriate service you can access the Internet, subscribe to Web feeds plus access a location service such as Google Maps and make use of push email. The standard collection of telephonic features such as messaging, calendar, tasks and notes are all there and easily accessible. You also get three games for those tension-relaxing moments that occur from time to tie.
Battery life is rated at 400 hours on standby and 10 hours talk time. While it would not be my first choice to replace my current mobile phone, the C510 is well worth considering. For pay-as-you-go customers the C510 can be found for £69.99, I would expect a price in the region of £180 while those preferring to tie themselves to a fixed contract should get the handset thrown in for free.
http://www.sonyericsson.com/cws/products/mobilephones/overview/c510?lc=en&cc=gb