Archos 3cam Vision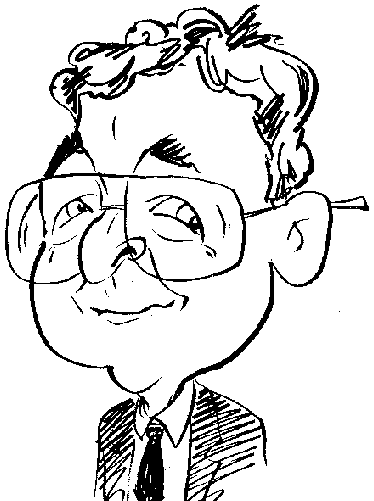 It wasn't so long ago that personal media players were restricted to playing just MP3 tracks. Now such a device needs to offer music, video, recording and photographic capabilities.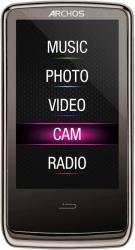 click image to enlarge
A recent addition to the Archos range of personal multimedia players is the company's MP4 device entitled 3cam Vision. This unit arrives with 8GB of storage for holding music, video, pictures and other content. This is a small device measuring 97 x 52 x 10mm (H x W x D) and weighing 64g so it is eminently portable and will not cause an unsightly bulge when stored in a pocket or bag.
With rounded corners and burnished metallic trims around the front-mounted 3-inch screen, the 3cam Vision has an appealing quality if you can ignore the finger smears that quickly decorate the front of the unit. Three sides of this player are completely free of any controls with the bottom edge being the exception. Here you will find the on/off/lock slider switch which does need to be held in position for up to five seconds before an on or off command is acted upon.
You also get a standard 3.5mm jack socket for attaching a headset either the supplied one or your favourite unit and a miniUSB port (a USB lead is provided). A VGA camera is located on the rear of this player. Positioned beneath the screen is a touch-sensitive back button. All the other controls are applied from the 3-inch touch screen with a resolution of 400 x 200 pixels – as this is a budget product you will not be surprised to hear that the screen is of the resistive type calling for a degree of pressure.
As mentioned you do have to hold the power switch in position for around five seconds before a brief appearance of the Archos logo is replaced by the program's top level menu. This offers a list of features made up of Music, Video, Photo, Camera and Radio. A second menu list offers Recorder, Calendar, Calculator, Files and Settings can be brought up. A sideways swipe is the designated method for switching between these two menus.
Unfortunately the sideways swipe did not always have any affect when I tried it. There were numerous occasions when the swipe had to be repeated more than once in order to switch between the menus. The same problem occurred when tapping on a menu option. Sometimes there would be an immediate response but more often than not a second or third tap would be required before the appropriate feature was activated. There were even occasions when a tap was confused with a swipe, resulting in a switch between menus, or vice versa.
This annoying unresponsiveness was not limited to the top level menus as I often had to repeat taps from within the various apps. One example of this was when I needed to adjust the volume level using the on-screen slider bar. Either nothing would happen or there would be a massive change. Fortunately as I was having back problems during the testing period, I was able to resist the temptation to throw the device across the room (it would have been too painful) as my frustration level grew with the "hit and miss" response delivered by this touch screen.
Once you get passed the unresponsive control method, the 3cam Vision does have something to offer the user. Your music can be viewed by Artist, Album, Genre and Favourites plus you will be given access to your own recordings using the built-in facility for recording radio or your voice. When playing music you have standard play/pause/back/forward controls plus volume adjustment. Audio quality is more than adequate for casual listening and there is support for MP3, WMA and WAV amongst others.
With both Video and Picture viewing, the default orientation is landscape. As this player does not have an accelerometer facility, turning the unit sideways will have no affect. You can rotate picture through 90 degrees on the screen and use a zoom feature but little else. Video restricts you to play/pause/forward/back options. While I had no problems with various JPEG, BMP and GIF images, some of the video clips I tried to play were either not recognised or were rejected due to a file format error. For example some AVI files played without problems, others were rejected. Image quality was fine for those clips that could be played.
The rear-mounted camera is positioned at the bottom of the unit and can capture still images and video clips. When holding the 3cam Vision in two hands to line up a scene, I often found that one of my fingers would block the lens. A red button allows you to capture content whether in still camera or video mode. While captured content in good light is of a reasonable quality, the camera is practically useless in poor lighting conditions.
Options are available to switch between manual and preset, mono and stereo plus Europe, Asia and USA with the FM radio module.. While it might seem superfluous to have Asia and USA options, these could prove useful for international travellers. I could find no way of naming presets but you can record content direct from the radio.
Various adjustable settings are available. There is a choice of eight wallpapers but, apart from the default offering, none really appealed to me. You can adjust the screen brightness and backlight feature. There is also an option to turn on a scroll wheel that appears when there is too much content to be displayed on a single screen but this feature had the same case of hiccups as the unit's other touch features.
Using the supplied USB lead you can transfer content to the player or remove unwanted items. With either Windows or Mac OS you can use copy & paste while Windows Media Player has a synchronise option which will work with the 3cam Vision.
If you can live with the idiosyncratic nature of the touch screen then the 3cam Vision could be the media player for you. The product's price of £59.99 is attractive but I would have preferred slightly reduced functionality with an improved access system.
http://www.archos.com/products/mp3_players/archos_3cam_vision/index.html?country=gb&lang=en