Golden Records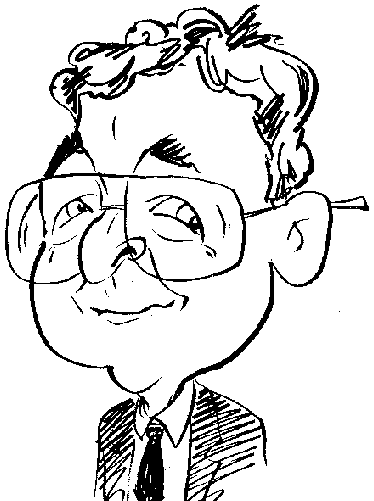 Review controls
As technology advances, so old standards get left behind – often to gather dust as you are loathed to part with items imbued with memories of yesteryear. One obvious example of this type of situation is with our collections of favourite music stored on vinyl records and audio tapes.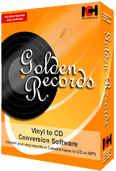 Golden Records, a product developed by NCH Software, offers to convert vinyl records and tape cassettes to CD or MP3 files when working in conjunction with your computer, whether Mac or Windows base, and your Hi-Fi equipment. Opening the box reveals the software on a CD along with various items of documentation (the greater part being a catalogue of other NCH Software products, and a RCA to 3.5mm cable to link with the chosen music source such as a record player or tape cassette player and a computer.
Generally, when testing new software, I install the product on a desktop system but, for reasons which will become obvious, I decided that a laptop system would be a more appropriate host for Golden Records. As I mentioned a little earlier, this software needs to be provided with content from elements forming part of your Hi-Fi set up. In my case, while both the Hi-Fi and computer systems were in the same room, they were separated by several metres.
As the supplied linking cable was a mere 11 cm in length, this would mean that I would need to move one or the other to bring them in close proximity. Neither of which options appealed to me. As a result I opted to install the software on a laptop which could be easily moved and cause less disruption. Even then I had to resort to using an extension lead in order to make the necessary connection.
The installation of the Golden Records software takes a slightly different route than normal in that it launches your browser, goes on line before proceeding to install the software that is on the CD. Presumably the reason for this approach is so that NCH Software can offer the user various optional extras such as WavePad Audio Editor, MixPad Multitrack Software and Switch Audio Converter which you can accept or reject.
As part of the installation a set-up wizard will lead you through steps as you make selections regarding recording source (vinyl or tape), calibrate the recording volume, measure noise floor and configure the recording output format. You can also decide whether the results of the ripping will be burned to a data or audio disk. This wizard can be set to appear whenever you start Golden Records or from within the main program.
The Golden Records interface consists of menu and tool bars mounted on top of a spreadsheet-like area. By selecting the Record option you bring up an overlaid panel that displays real time information regarding the current recording. You can accept the default file name of "Untitled" plus a sequential number or use you own descriptive designation. However by taking the latter route, this naming will only applies to the initial track with any subsequent ones taking on the "Untitled" tag. As a result this does not help much if you are converting all the tracks on a vinyl LP or a cassette tape.
Other options that are available allow you to set the recording to start when the audio signal is detected plus apply the automatic splitting of files when a user-defined length of silence occurs (referred to as Noise Floor within the program). You can also opt to hear playback during the recording process. During recording, a volume level bar, divided into low, good and high sections, will display appropriate feedback. If necessary the volume level can be adjusted either from the operating system mixer control or using the volume control on the source audio device.
As each track is recorded an entry will be added to the main interface. This entry will include the file name, track duration, size and date/time details. You can use the entries in this list to edit any Tag information. Tracks can be played back using the supplied player which displays a waveform view allowing you to split files if necessary. From within the program tracks can be burned to an audio CD for playing in a standard CD player or in MP3 format for playing on your computer.
Once the physical set up has been completed, the process of transferring content from vinyl and cassette is straightforward. You might need to make some adjustments to the volume level with different LPs or tapes but otherwise the process is trouble free and can produce reasonable quality results. The size of created files compare favourably to those of basic ripping software. Golden Records can convert 78RPM records on a 45PRM player but I have not been able to test this feature.
This software is capable of running on a Windows XP and later system or Mac OS X 10.2 and higher. The product will be available from Amazon and Play.com for £39.99.