A Freeview PVR Box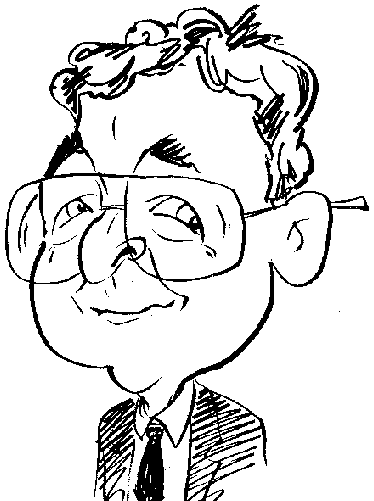 Review controls
Are you ready for the switch-over? Maybe it is time you considered how best to make the move from analogue to digital television.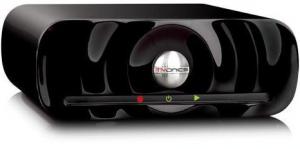 click image to enlarge
As the move towards digital television gathers apace, so manufacturers are developing products to temp users to part with their hard earned cash. Recently I looked at a Freeview set-top box from the British Tvonics company. Now it is the turn of the company's DTR-Z500 model which combines Freeview digital viewing with a 500GB hard drive for storing recorded content.
Extracting the DTR-Z500 from the packaging reveals a solid sturdy piece of kit which measures 185 x 70 x 240mm (W x D x H) and weighs 1.9kg. Predominately black in colour, the front reflective panel features a circular rippling pattern and a centrally positioned mirrored silver button with a diameter of 25mm. LED lights for indicating record, power and play are arranged beneath this button.
All the various connection sockets are located at the rear of the DTR-Z500. Two SCART sockets are provided for connecting to a television and VCR. You also get aerial in and out sockets plus SPDIF/Digital Audio out and the mains power connections. Tvonics includes a SCART lead along with a RF lead for connecting the Freeview box to your television plus a power lead with a standard 3-pin plug. Also included in this kit are a remote control, two AA batteries plus Quick Start and User Guides.
Setting up the kit is simplicity itself. You just need to make the necessary connections as clearly illustrated in the Quick Start Guide and press the OK button on the remote control to instigate the automatic scanning process for available channels. In my case 64 television, 23 radio and 11 data channels were quickly identified. Image quality was good and there was a smooth change from channel to channel as the Freeview box responded to the remote control via a scrollable menu list or up/down buttons. The only noticeable delay was when turning on the Freeview box from standby – by default this Freeview box will automatically be switched to standby at 3am every day unless you over-ride this setting.
While viewing live television you have a number of options available to you. Making use of an adjustable buffer, you can pause a programme for up to 2 hours and then rewind live television. You have the ability to fast forward or watch this content in slow motion. Information, including start / end times and a brief summary, can be displayed on screen about the current programme. Keeping track of two separate channels is possible with the PIP (Picture in Picture) feature with the user selecting which corner of the screen will be used to display the PIP channel.
Unlike other set-top boxes I have looked at, this Freeview offering has twin tuners. Not only can you watch one programme while recording another, you can record two different programmes at the same time. When setting up a recording session of three or more programmes, you will be advised of any overlapping conflicts that might occur so giving you the chance to resolve any issues.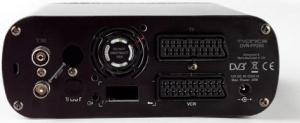 click image to enlarge
The 500GB hard drive should give you enough storage capacity of up to 250 hours of content. Helping keep this content under some sort of control is a Library feature. This module will display all available recordings which can be sorted into a specific order. Programmes can be deleted and played from the beginning, last or specific position.
The DTR-Z500 comes with an eight day EPG (Electronic Programming Guide). Navigating the EPG is straightforward with buttons to move in 4 or 24 hour increments in either direction. You can view information about a specific programme and set up a recording schedule for individual programmes or a series. I would have preferred a less garish green for presenting this feature but I suppose that over time you could get use to the colour scheme.
Despite the lack of a HDMI connection, this Freeview box is capable of delivering excellent results especially for those who have a CRT set rather than the newer flat screen models dominating retailers shelves. The overall look and functionality of the DTR-Z500 certainly helps make up for the less-than-appealing look of the EPG. With its price ticket of £200 this kit will smooth your passage into the world of digital television and help you support good British technology.