Ready for Digital Switch-over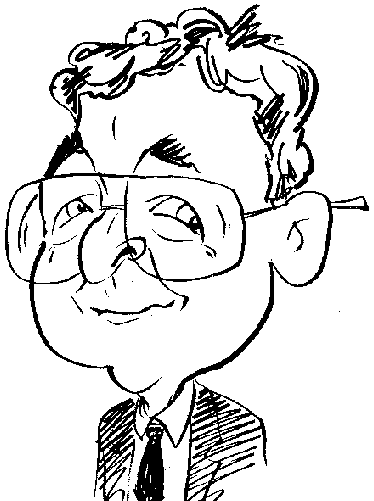 Review controls
Having just spent time updating my sister's television set up, and getting different pieces of kit to work in harmony, in preparation for the digital switch-over, I just wish I had waited a little longer until this next product came along.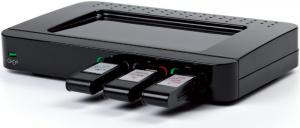 click image to enlarge
Like London buses or any other kind of public transport for that matter, there are some products which you do not see for ages and then two turn up in close proximity. No sooner had I completed my look at one set-top digital box than another one popped up to start vying for my attention. Developed by Digital Vision, this product is the DV-DTR1 Digital TV Recorder (Gigo to its friends) which combines Freeview channel access with recording capabilities using USB 2.0 technology.
Opening the package reveals the main digital box, remote control with a couple of AA batteries, Quick Start and Instruction Manuals plus leads for SCART, RF and mains power leads. Decked out in the current compulsory lacquered black, this TV Recorder may not be the smallest digital box currently available on the market but with dimensions of 225 x 185 x 35mm (W x D x H) it is reasonably compact. Sockets for aerial input, RF loop-through connectivity, mains power and SCART connections for a television and DVD recorder (you do need to supply this lead yourself) are arranged along the rear of the unit. Along with the power LED, there are three USB ports housed on the unit's front panel but more on this particular aspect a little later.
Setting up the kit is straightforward as you make the necessary connections to a power source, aerial and television set. Once these connections have been made with the help of various illustrations in the Quick Start Guide and the batteries inserted into the remote control, you can then instigate the scan procedure to identify available channels. While I have come across faster scans of the airwaves, the one used by this device went about its task in an efficient manner. It produced a channel list with 89 entries covering television, radio and data entries.
You control the box from the supplied remote unit which is of the large bulky type. Channel selection can be carried out by entering the appropriate number, cycling up or down through the channels or using the Channel list option which also allows you to delete or rename entries. Other options available from the remote unit include parental control, changing the aspect radio of the screen and retuning for any new channels. There are also buttons to activate sub-titles and Audio Descriptive features
As mentioned earlier, this product is a digital TV recorder which is where the USB ports enter the picture. Rather than build in an internal hard drive which would add considerably, even with today's prices, to the cost of the product, Digital Vision has opted to allow the user to make use of any USB-enabled storage devices they might already own. While for many users, this would be USB Flash sticks, you could use an external hard disk with a USB connection as long as it was formatted for FAT32 and had its own power supply. You simply insert the USB device into one of the available slots and then use its storage capacity for recording content from your choice of television channels.
Programme recording can be carried out instantly or scheduled using the supplied 8-day EPG facility. Options are available to select which of the attached USB devices will be used. Once recorded, programmes can be played back using the device or on your PC/Mac computer. You can also copy content between USB devices. Through the use of multiple USB devices you are also able to watch a recorded programme using one USB port while another programme is being recorded on a different USB port. The use of USB 2.0 technology ensures there are no speed issues when recording and/or playing back content.
A Device Management option provides information regarding the status (Ready, Playing, Recording, Copying or Unformatted) of each connected device plus its capacity and available free space. With regards to capacity, a 4GB Flash Stick will give 2 hours 11 minutes of recording time while I was able to get nearly 17½ hours when using a Verbatim 32GB Store'n'Go USB Drive, an excellent option for recording a full compliment of your favourite hit series such as NCIS or The Mentalist. The software built into the digital box will advise you if not enough space is available for a scheduled recording.
The record facility also kicks in when you opt to pause a live TV watching session. The programme will then be automatically recorded to whichever attached USB device has the largest amount of free space. You can then continue watching the programme at a later date and even avoid any annoying adverts by fast forwarding through them.
The Gigo is a well design product, even it if does attract the occasion finger smear. Sales of this product are expected to begin in September with Tesco and Maplin already committed to stock the product. This innovative product should be priced between £59.99 and £69.99.