Samsung Blu-ray Disc Player (BD-P1000)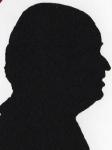 Blu-ray is one of two new DVD formats giving better sound and vision quality, of course to use it you will need an 'HD' ready TV.
Buy Now
Samsung BD-P1000
XEU Blu-Ray DVD Player
£394.95 from Amazon


£399 from John Lewis
incl. 2 years guarantee


The black box of the Samsung BD-P1000 blu-ray player has a silver strip along the bottom half of the front, it is much the same size as a standard video recorder at 43x32x7cm. You will need to add around another 3cm to the 32cm depth for insertion of any cables in the rear of the unit.
The front has some buttons but everything - apart from insertion of the DVD's - is possible from your armchair via the 49key remote control. The rear has a total of 16 sockets not including the hard wired mains lead. All are neatly labelled and it comes with a four side Blu-ray disc player quick setup guide that not only elaborates on the labelling but also gives indication of what connection will give the best result. The cables supplied are HDMI and component cables. The easiest (also stated as the best for video and audio) to attach is the HDMI as it is one lead, one socket into the Blu-ray player and one on your HD Ready TV.
Not only does this unit play Blu-ray discs but also CD-ROM, DVD-RAM/-RW/-R DVD-Video, CD-RW/-R Audio CD (CD-DA), MP3 and JPEG CD's. It also has two memory card slots mounted on the silver stripe on the front, the left slot supports Compact Flash and Micro Drive. The right slot supports Memory Stick, Memory Stick Pro, SD and MMC. Memory Stick Duo, Memory Stick Pro Duo, Mini SD and RS MMC can be supported via an adapter. Therfore the only major card type not supported is the XD.
So once you have plugged the Blu-ray player into the mains and connected the supplied HDMI cable to the TV and tuned to that then I suggest the supplied demo DVD is a very good way to start. There are several short clips from a range of films and also some vertically split screen showing the difference between Blu-ray and normal DVD. Trying to put the visual difference into words is not easy the best I can manage is to say skin detail shows all the blemishes (something the ladies may not be to keen to see) and overall normal DVD looks somewhat milky in comparison. One wonderful clip is showing a watchmaker at work the clarity is excellent.
Perhaps the audio differential is greater. Dolby sent me a DVD (one of four) featuring a series in the USA called Legends of Jazz. The excerpts included some performances by a range of top artists in jazz. The images were sharp and clear and very detailed, the musical clarity was superb and I would love to see the other three Blu-ray DVD's in that series.
I was also sent three DVD's from Sony Pictures, very different in type. The first Monster House was a 86 minute animated film with some famous actors doing voiceovers. The characters were human shape and while it was a kids film the colour and sharpness were excellent. However I would suggest a little caution with young children as it was rather scary. The second was Talladegato Nights (122 minutes) based round Nascar racing, fantasy but some really excellent video, and, the sound factor was also rather compelling. The last was a very disturbing film based on a true story called Black Hawk Down. Set in Somalia in 1993 with some very big names like Ewan McGregor the longest at 143 minutes and very distressing. Perhaps it will encourage in some way the futility of war. Watching the credits at the end there were no less than 14 songs but I certainly do not remember half of them but the noise and violence were really captured. For those who enjoy blood and gore this had lots with body parts a plenty. Perhaps the most graphic was a thumb hanging on by a piece of skin. Should you have a 5.1 audio system then this last film would have you ducking as the bullets ricocheted around you.
As always with the first of any new product the price is high, there is of course another rival format that as yet I have not seen and one company at least is bringing out a machine that plays both formats.
Doing my searches I found the Samsung BD-P1000 Blu-ray player at a best price of £394.95 from the first link below. When first launched this unit was a lot more expensive and some retailers are still showing the higher price.
http://www.amazon.co.uk/gp/product/B000ICKB2C
http://www.samsung.com/uk/products/blu_ray/blu_ray/bd_p1000xeu.asp