Slim and Stylish Blade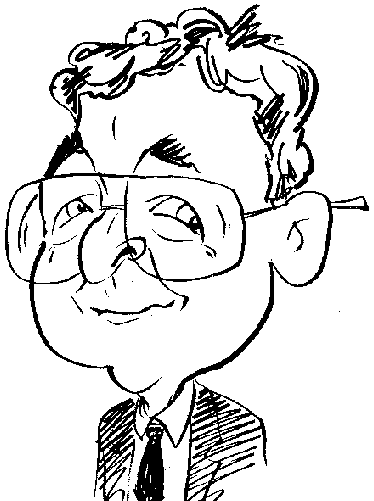 Sorry horror fans but this Blade has nothing to do with vampires and blood letting but concerns mobile entertainment.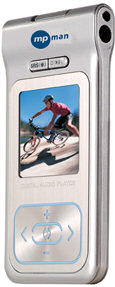 Unlike the Wesley Snipes series of "cut & slash" movies nor the follow up television series based on the same character, this Blade has no pretension to feed on your blood. In this case The Blade is a MP3 player that has been developed by MPMan. This is a company well experienced in the sphere of MP3 player technology; in fact it created the first MP3 player back in 1997. Available with either 1GB or 2GB flash memory capacity, The Blade, as befits the cutting edge of technology, comes with the claim of being one of the slimmest units on the market.
Having already mentioned one of the physical attributes of this device, perhaps we should deal with this area next. This silver coloured device measures 83 x 41 x 7mm (L x W x D) and weighs just 30g. Not surprisingly The Blade can be slipped into a pocket without causing even the slightest bulge. Included in the box is a clear Perspex slip case with cutaway front. However as this slip case has no means of being clipped to anything, such as a belt, I am at a loss to identify a practical use for this piece of kit.
Initially it might appear that the only means of using this player is by storing it in your pocket or held in the hand but there is a way of displaying this rather attractive looking device which I shall mention in a moment. The Blade could be described as being a social device as it can allow more than one person listening to content at the same time. Situated on either side of the player are sockets for attaching headsets so that two people could enjoy the music at the same time.
As part of the standard kit you do get a special headset that can attach to both sockets enabling the player to be hung round your neck as if it was a medallion. You can then listen to the music while showing off The Blade to all and sundry. Although this might seem like an open invitation for an unscrupulous individual to snatch it away, the headset does have double connections making a more secure arrangement.
The Blade can store and display still images and videos on its 1.5 inch colour display. The quality of the images is quite acceptable although the size of the display hardly makes the watching experience all that enjoyable especially for video clips of more than a minute or so. Along with its music playback and video features, The Blade has FM radio capabilities using the headset as an aerial and can act as a voice recorder with its built-in microphone.
MPMan has attempted to keep the available controls down to a minimum without handicapping the user too much. A brushed silver navigational pad provides the means to carry out searches, move between tracks, adjust the volume level and access the menu system. There is also a button to turn power on/off, play, and pause a track plus a slider switch to lock the current status setting.
Content can be transferred to the device via a USB link with a computer. This connection can also help to recharge the internal battery which should be capable of providing up to 12 hours of use. You should be able to store around 250 MP3 tracks on the 1GB device or up to 2.1 hours of video depending on quality. These figures can be doubled for the 2GB model. Supported file formats include MSV, MP3, WMA, OGG and JPG.
Expect to pay in the region of £79.99 for the lower capacity model. This does seem rather high when compared to competitive products, some of which have greater storage capacity.