Panasonic TA1 'Flip Type' Camcorder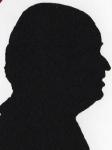 Review controls
This type of small camcorder has become very popular. The first I came across was the Flip with several incarnations. Then Kodak produced one and now Panasonic who are better known for high end cameras and camcorders. Panasonic call theirs a mobile camera.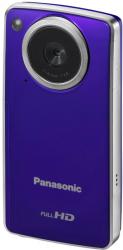 click image to enlarge
The Panasonic TA1 measures 10.5x5x1.8cm and weights 110grams. Like most of these recent units it supports full HD and can capture still images.
Mine was black and chrome, with the back and front black and the rest chrome. The face has the lens with the pin hole microphone just below. The base has a screw for a tripod. The left side has two doors in the chrome for A/V out and the slide out USB plug now favoured by most.
The right side has a wrist strap anchor point, on/off button and a door hiding the solid battery and any SD card you use. The top is clear leaving just the back to mention.
At the top of the back is a 4x3cm TFT screen, below this four well marked buttons and the ubiquitous five position joystick, at the junction of the back and the base is a slider to eject the USB plug from the side of the unit.
Although I have used several of these type of units and know the basics I found the 80 page operating instruction booklet useful as all do things slightly differently. Here I remember finding it difficult to remember to use the left button of the joystick to back out of menus, however it is quite logical when you think.
The solid battery is charged every time you connect the unit to a USB port and indeed you can access both videos and still images in this way. However be warned the special software provided will not work with resolutions less than 1024x768.
Shooting time on a fully charged battery is stated to be between 45minutes and an hour dependant on the resolution you are shooting in. They also calculate you could take around 160 still images between battery charges.
The three shooting modes are 1080p, 720p and 480p. The maximum length of a single movie is 29minutes and 59seconds. This time is the set on all such units to avoid the higher rate of tax that a full camcorder attracts.
While the instructions suggest a 20 minute video would take around 4GB of card space, I found that 1minute took anywhere between 150 and 200MB dependant on content and for me anyway I think a minute is a better mark.
Video quality was good but I did find in low light that images were somewhat granier than with some other units.
Being able to take still images may be important to some but at 2MP they are often not great and in low light worse than that. There is an LED light that works ok and takes still image quality to acceptable. It can also be used with video but of course remember using it for any length of time will vastly reduce battery time between charges.
I have really been a fan of digital zoom but that is all you are going to get on one of these here it is up to 4x and is ok in good daylight.
If you want to take images in good light then this unit has a good screen and results are fine. In low light unless you use the LED light this is not the unit to use. Also should you use a Netbook you would only be able to transfer images and movies by removing the SD card. This supports all SD standards up to 64GB SDXC and when available no doubt it will support the 128GB ones.
Doing my Internet searches found the Panasonic HM-TA1 at a best price of £109 from the first link below. This was for a dark blue (violet) unit, other colours prices are up to £17.51 more.
http://www.amazon.co.uk/gp/product/B003XDT99Y?ie=UTF8&tag=gadge0a-21&linkCode=as2&camp=1634
http://www.panasonic.co.uk/html/en_GB/Products/HM-TA1/Overview/5470885/index.html