2nd Generation Flip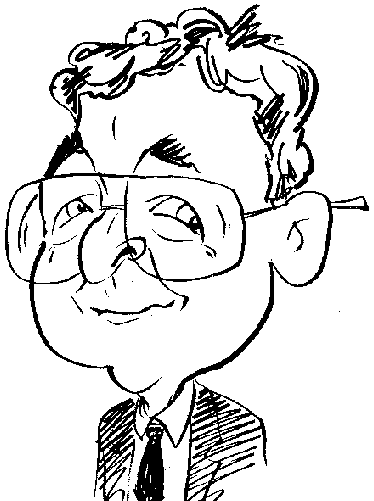 Review controls
What do Beyonce Knowles, Stephen Fry, Oprah Winfrey, Stella McCartney and Miley Cyrus have in common? They all use a Flip Video pocket camcorder.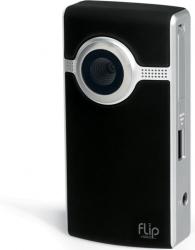 click image to enlarge
In the beginning there was the Flip Ultra. This pocket sized camcorder quickly grabbed the public attention and numerous competitive products quickly made an appearance. Flip Video, the company behind the initial release, quickly followed up its original product with the Flip Mino and then came the Flip Mino HD. You might at this point suppose that the Ultra version would have passed into history but you would be wrong. Flip Video has been busy developing the second generation of the Flip Ultra.
This new pocket camcorder model is available in a choice of black, white, pink or yellow (the review unit under test was of the latter colour). With dimensions of 108 x 55 x 30mm and weighing 160g (batteries included), the Flip Ultra is not going to weigh you down or cause too much of an unsightly bulge in pocket or bag. The unit is powered by two AA batteries and, while perhaps not instantaneous, is very quick to power up and be ready for action. You pressed the side mounted on/off button and away you go.
Using this camcorder to capture content couldn't be easier. You simply line up your target in the 2-inch no-glare screen and press a big red button to start and stop recordings. Other controls are available to zoom in and out of recordings and live viewing as you take advantage of the screen's 2x digital zoom capability. Further controls let you cycle backwards and forwards through content already capture; start/stop viewing captured content; and discard unwanted clips.
Image quality is good in most conditions although I would advice against attempting to capture scenes when facing a strong light source unless you are looking for a silhouette effect. The unit's 2-inch screen will provide feedback as to the length of any recording being undertaken plus the available amount of time left within its memory. The second generation Flip Ultra is capable of capturing an impressive two hours of video with audio accompaniment in its 4GB of internal memory. An appropriate lead is provided so that you can display content on your television. The quality of the videos captured at 30fps is of a reasonably high standard.
As with all the various models from Flip Video there is a permanently attached USB connection which "flips" out from the side of the unit by sliding a switch. You can then connect the camcorder to a computer to view, transferred and edit content. Replacing the USB connection is another simple operation that can be carried out one-handed once you realise that you need to slide the switch all the way down. It then remains out of the way until the USB connection is back in position when it clicks forward into locking mode.
Rather than burden you down with software on a CD, the Flip Ultra carries its own software. When you first attach the device to a computer it will install the necessary software which requires a system restart to complete the process. The FlipShare software automatically detects any Flip created content on the computer and the device itself and displays the various folders in a hierarchical tree structure.
Video clips can be played back in thumbnail or full-screen mode. You can transfer content to the computer individually or in batch mode. Options are available to upload clips to MySpace, YouTube or a website of your own choosing plus send clips as a greetings card via email. You are also meant to be able to create a movie with title, credits and background music plus extract still images from a video. Unfortunately I had no success with either option. Whenever I tried these two features I was met with an error message and was unable to complete either task. Even removing and then re-installing the software failed to provide a solution. This problem did not occur with the earlier incarnation of the Flip Ultra.
Included in the box with the Flip Ultra device are two batteries, TV cable, wrist strap, soft carry case and Quick Start Guide. The FlipShare software will run on Windows and Mac platforms. In the case of the former you will need at 2GHz processor with 512MB/1GB of RAM running Windows XP (SP2)/Vista. Mac users will require a 1.0GHz PowerPC G4 system with 512MB of RAM running OS X Tiger 10.4 or Leopard 10.5. The Flip Ultra 2nd generation has been priced at £129.99.