A Brother Monochrome Laser Printer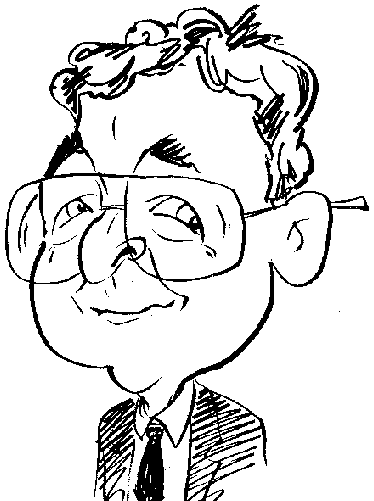 Review controls
While colour can add impact, it is not always required by some documents. This next printer gives you speed and good quality for your monochrome documents.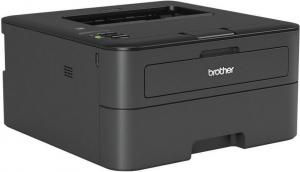 click image to enlarge
While Brother is currently targeting the expanding Colour Laser market space with its "Now the Gloves are Off" campaign, the company is certainly not neglecting the monochrome market sector as can be seen by its new HL-L2365DW offering. Aimed primarily at the Home and Small Office user, this monochrome laser printer offers a choice of USB, wired network or wireless connectivity with Duplex printing capability as the "DW" part of the product's title indicates.
With dimensions of 356 x 360 x 183mm (W x D x H), this box-shaped unit with rounded corners is reasonably compact. Apart from the rear-mounted power plug which does protrude a little, no additional space will be required to accommodate the product's footprint. Also located on the rear of this charcoal grey unit with black top, are the USB and Ethernet ports for those who opt for this type of connection.
Occupying the front of this monochrome laser is a drop-down flap giving access to the toner cartridge compartment and a pull-out paper input tray. Prior to inserting the supplied 1,200 page starter toner cartridge, you will need to remove a piece of orange plastic, which can be quickly discarded in a manner that fulfils your recycling credentials, and a tray into which you need to insert the supplied toner cartridge. I always recommend giving a toner cartridge a good shake before inserting it.
The paper input tray has a capacity of 250 sheets of A4 paper. This paper tray is of the totally enclosed type which means that there is no small window giving you an indication as to when the paper stock might be running low and needing to be replenished. As a result, regular checks are called for to avoid running out of paper in the middle of an important print run.
Printed documents are ejected at the top of the printer where a slightly recessed area can handle up to 100 sheets which are held in place by a small flip-up flap. Positioned to the left of the paper output area is the unit's control panel. This feature is headed by a one-line LCD window which can display up to 16 characters regarding feedback and status information. Sitting alongside this window is an array of OK, Back, Up, Down and Plus & Minus symbols. There are also buttons for power and the Go option plus a Wi-Fi indicator light.
Brother has included a software CD in the box. This CD contains a set up wizard to lead you through the process of installing drivers, other software utilities and a link to the Brother Creative Center with Business and Family sections. The wizard also covers the process of setting up the printer for your choice of connectivity. Those opting for a Wi-Fi link have the option for a WPS or AOSS in the case of Mac users to create a direct link set up. The CD does have a copy of the product's User Guide but unfortunately this failed to provide any useful information. Instead I had to use the following URL http://support.brother.com/g/b/manuallist.aspx?c=gb&lang=en&prod=hll2365dw_eu_as&flang=English&type3=10014&type2=5 to check out an online version.
The Brother print driver with this product takes a different approach to some that I have encountered. Rather than the usual Draft, Normal or Best modes, this driver has a number of pre-defined profiles such as General, Save Paper and Toner Saving plus the ability to create your own profiles by selecting from features such as media type, resolution and print setting. You can select from a range of paper types, resolutions of 300, 600 and 1200dpi plus opt for graphics or text printing.
For my tests I opted to stick with copy paper using the text setting using each of the three resolutions when printing a 500-word document. Each of the three resolutions matched the Brother quoted speed of 30ppm with an average of 13 seconds before the first page appeared. While there was a darkening of the text with 1200dpi, I was unable to detect any difference between 300 and 600 dpi modes.
I then ran a test of the Duplex printing option. This test was run at 600dpi with a 1000-word document. A speed of 8ppm was achieved with double-sided printing. The same document was then used to print two pages per side of paper. With a suitable reduction in font size, this test produced 30ppm. In all cases print quality was good and, while the printer was not exactly silent, noise level was not too intrusive.
With the appropriate app, the HL-L2365DW printer supports AirPrint, Cortado, Cloud Print, Google Cloud Print and iPrint&Scan for mobile and tablet printing. Overall I was impressed with the performance of this print in both speed and print quality. It gives you a choice of connectivity with a range of print features. This printer is priced at £154.80 with replacement toner cartridges costing £35 for the standard unit (1200 pages) or £55 for a high yield cartridge (2600 pages).
http://www.brother.co.uk/printers/mono-laser-printers/hll2365dw