A Compact Monochrome Laser Printer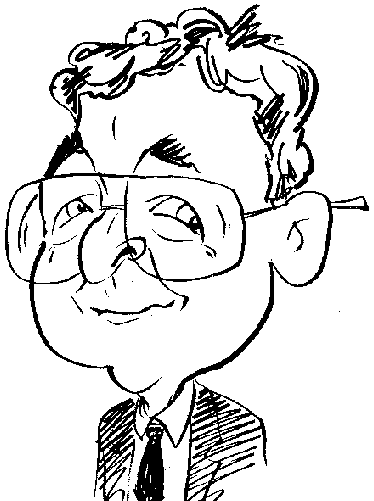 Review controls
Pop into your local High Street computer retailer and you will probably find a number of different printer units available for sale. In most cases these items will be multifunction or All-in-One devices but there could be an occasional appearance of a unit that just provides a range of basic print tasks. The Samsung Xpress M2022W is one such standalone printer.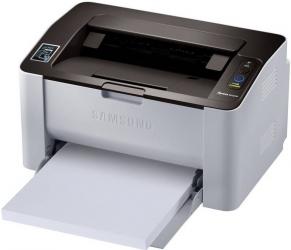 click image to enlarge
Decked out predominately in computer grey, apart from a black top, the Xpress M2022W is a monochrome laser printer. In its closed-up state, this printer box has dimensions of 178 x 215 x 332mm (H x D x W). However, once you open the drop-down front of the unit to act as a paper input tray (150 sheet capacity) and flip out the paper support arm for holding printed documents at the top of the printer then the dimensions increase to 260 x 362 x 332mm (H x D x W). Despite this increase in size, the Xpress M2022W is a fairly compact unit that is not going to take up too much space in your working area.
Positioned to the right of the recessed paper output bay is the printer's small oblong control panel. This panel features an LED at the top that provides feedback as to the status of the toner cartridge. There is also a multifunction button labelled WPS. Initially this button can be used to instigate a Wi-Fi set up with your router but later, presses of different duration can print a configuration sheet or print a supplies info report with a usage count. A further option available from this button allows you to print the current screen image. Completing the panel contents are the power button glowing blue when on and a general status LED using green, red and orange lights to indicate various conditions.
There is a choice of USB or wireless connectivity with this printer. A wizard on the supplied CD will lead you through the necessary step to add this printer to your computer system. Opting for the wireless connection, which was my preferred choice, you are meant to have the choice of making a direct connection or one that makes use of a USB link for the initial set up phase. However I was unable to select the direct connection, the check box refused to accept a mouse click, despite my router supporting WPS. This is a problem I have encountered before with a Samsung printer.
There is nothing wrong with taking the USB route but it does tend to take a little longer as the necessary USB connection needs to be implemented before Wi-Fi networks are identified and you can enter the password for your local network. Once the M2022W has been included as part of your network, there is an option to print a test page before continuing, you can move on to installing the various items of software supplied on the CD. Along with the necessary driver, Samsung provides Easy Printer Management and Easy Wireless Setup.
The print driver supplied with this Samsung unit categorises its features into six tabbed groups. Occupying the Favourites tab, which comes first, offers five types of print jobs. These are listed as Last used, Normal, Eco Preview, 2-in-1 and Booklet printing. The Basic tab lets you select portrait or landscape orientation, opt for single or multiple pages per side, plus poster printing or booklet printing. The number of documents to be printed and page size can be set from the Paper tab. The other tabs let you set the graphic quality, add a watermark or overlay and order supplies from Samsung.
According to Samsung, this printer is rated at being capable of delivering a print speed of up to 20 A4 pages per minute. Naturally I had to test this rating using some of my own documents. With a 594-word text document, I was able to match the 20ppm. Switching to a document consisting of a full page black and white image, the page rate dropped to 17ppm. Returning to a text document, this time a two-page document, I was again able to match the 20ppm rate using the 2-in-1 setting with both pages being printed side-by-side on a single side. Print quality in all cases was of a reasonable standard although I felt text fared better than images.
As the name might indicate, when using Eco Preview you are shown the current document in preview mode. You can then make various adjustments prior to printing. These adjustments cover areas such as print quality, whether to save on toner, remove inserted images and evoke double-sided printing. The chosen settings can be automatically applied for subsequent print jobs.
This printer also supports NFC technology. To take advantage of the remote printing facility using your mobile device, you will need to download the free Samsung Mobile Print app from the relevant store. By tapping your smartphone or tablet on the clearly marked area of the printer you will activate a link and can send documents from your mobile to the printer.
A quick check on the Internet revealed that this printer is currently on offer for £66.99 from Amazon.co.uk. Replacement toner cartridges for this unit are priced at £22.49 from the same location. If you are looking for a monochrome laser printer then this product could satisfy your needs.
http://www.samsung.com/uk/consumer/print-solutions/print-solutions/mono-printers/SL-M2022W/XEU