Home Entertainment on a PC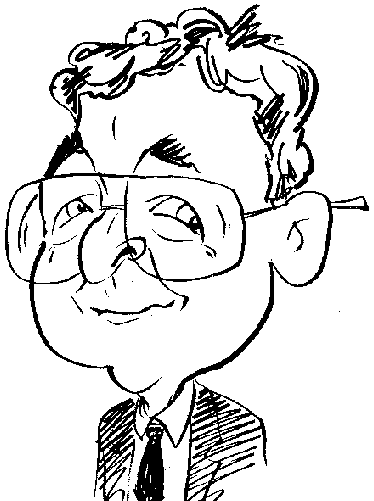 Review controls
Ever thought of turning your computer into a home entertainment centre? Check out how the Pinnacle PCTV 200e fared.
The desire to control all your home entertainment from a single box, such as your computer, shows no sign of abating. For those not wishing to go down the Microsoft route, with its reliance on certified hardware, there are some other alternatives that are not as demanding with their requirements or force you into purchasing a new system. Pinnacle PCTV 200e is one such product offering to provide digital terrestrial television and multimedia management capabilities on your laptop or desktop computer.
Opening the box reveals a USB2.0 TV tuner device (10 x 6 x 2cm) and lead; antenna-style aerial; retaining clip for use with a laptop; remote control; and a couple of ferrite clips to help minimise interference problems when using USB. You also get Pinnacle MediaCenter, MediaManager, Studio QuickStart software plus a link to an online EPG (Electronic Program Guide) site.
Following the installation of the software, setting up the kit was straightforward. Initially I opted to use the supplied Hirschmann antenna which has a reputation for enabling high quality reception. Unfortunately this reputation obviously did not apply to my home region in southwest London as only three channels were detected. Radio stations fared better but you do need a live Internet connection to take full advantage of this feature.
Switching to a roof-based aerial certainly improved the situation with 29 channels being identified. However on checking the list I quickly discovered that both BBC 1 and 2, ITV and Channel 4 were conspicuous by their absence. Matters proceeded to go downhill as I tried to access each of the 29 channels listed by the software. Only 13 of the channels responded with content which, as you can probably surmise, was a big disappointment. The other 16 channels produced no video or audio content. While I am not a particular fan of UKTV Style, Boomerang and Cartoon Network, to mention just a few of the non-accessible channels, others might be and it does annoy me when I am given a choice that is not available.
According to my contact at Pinnacle, the problem could be as a result of the DVB-T signal not being strong enough to allow for satisfactory TV reception. Unlike analogue television, which can range from a good to noisy image, Digital Television transmission offers good quality or stays black to avoid an inferior service. A possible solution, suggested by the same source, was to try another location using another rooftop antenna. I was unable to arrange this but will point out the same aerial worked fine with a number of set-top boxes.
My next step was to try out the Pinnacle Studio QuickStart software. This application provides the means of capturing content; editing the material; and creating movie. Various effects and other items are supplied to help with the creation process. The program will accept content from a camcorder or a live television feed but not via the Pinnacle PCTV 200e tuner. I was able to record content from a Hauppauge device but not the PCTV 200e unit. It appears that the PCTV 200e is not a capture device and is not specified to work with the Studio QuickStart application that is supplied in the box. It should be noted that you can view and record a live television feed with the Pinnacle MediaCenter application using the PCTV 200e tuner. Why should it be possible with one Pinnacle software application and not with Pinnacle Studio QuickStart? This apparent contradiction has yet to be explained to me.
The third item in the bundled software is the useful Pinnacle MediaManager. This application will store content categorised as music, movies and photos. Content can be viewed in list or browser format and by headings such as last imported, new media, top rated or not yet played. You can search for items; assign keywords; create play-lists; plus import or export content. Tools are provided to view and play the different content.
Apart from Studio QuickStart's inability to work with the Pinnacle TV tuner, the software out-performed the hardware element of the product. As this piece of kit has been designed specifically for laptop use, the issue of signal strength becomes more relevant especially as you might expect to use the device in different locations or when on the move.
Pinnacle PCTV 200e has been priced at around £75. It requires Windows XP with the latest service pack and a minimum of 256MB of RAM.
http://www.pinnaclesys.com/ProductPage_n.asp?Product_ID=2657&Langue_ID=2