A Match 3 Bonanza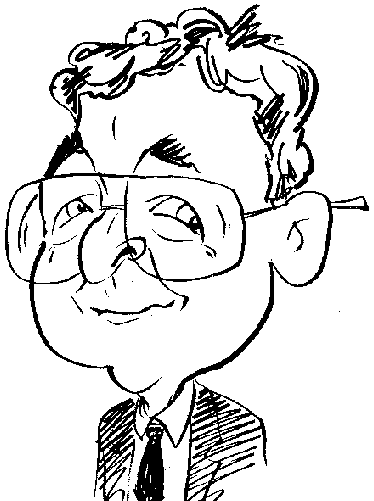 It is time to venture underwater as you embark on a Match 3 extravaganza with a choice of two difficulty levels.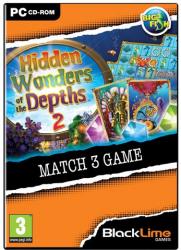 click image to enlarge
Hidden Wonders of the Depth 2 is a Match 3 game originally published by Big Fish Games and now available as part of Focus Multimedia budget BlackLime catalogue. Developed by ERS Games this title brings together different types of Match 3 styles of game play with some additional forms of puzzles plus the opportunity to spend the money earned for completing tasks in an aquatic themed shop.
Profiles can be set up for individual players with features that include adjustable volume levels for sound effects and background music. You can also opt to play in full screen mode and decide whether to use a system cursor or one designed specifically for the game. When playing the game there is a choice of Relaxed or Standard mode. In the case of the former you can take your time to complete each level and skip any level too difficult. With Standard mode each level needs to be completed within a designated time limit and you have a limited number of lives in which to complete the game. Once all your lives are used up then the game will end.
The game's environment follows a set path as you embark on an underwater journey covering levels made up of individual games. The number of games making up each level increases the further you progress into the game. Running across the top of the game playing area are information areas indicating whether you are playing in Relaxed or Standard mode, current level and type of game play plus the money earned. Some of the game types make use of power-ups, which can be used to destroy tiles, and these are displayed across the bottom of the screen.
As mentioned earlier, Hidden Wonders of the Depths 2 involves different types of Match 3 game play based on grid layouts with aquatic themed tiles. With Swap Tile mode you need to guide a crab along a set path to reach a treasure chest. The path is cleared by creating groups of 3 or more matching tiles by swapping adjacent tiles. Some tiles will be handicapped by chains which will need to be removed first by forming part of a group. Other tiles will conceal boulders which will also need to be removed by being included in a group. Some boards have a single red crab (which I thought was a lobster) while other also have a yellow crab with both having to follow a set path.
Another form of Match 3 game play is that of Collapse Tile. With this mode you need to remove tiles by clicking on a group of 3 or more matching tiles. Again chains and underlying boulders are used to increase difficulty.
The third type of Match 3 game play is entitled Group Tiles. This mode involves clearing a path for your crab to reach a treasure chest. The path is cleared by combining a group of fixed tiles with floating tiles which can be dragged around unblocked areas of the screen. This mode certainly calls for plenty of forward planning. Every time you move one of the floating tiles without creating a group, other tiles will start to form on the playing area.
As well as creating Match 3 groups, you will also be faced with layouts that require you to uncover tiles in order to find matching pairs. The last game in each level involves Hidden Object game play. You will need to find listed items which have been scattered over the sea bed. From time to time you will have earned enough rewards to tackle a bonus round. This round involves unscrambling a picture that has been broken up into segments.
At the conclusion of each level you will have the opportunity to spend the money you have earned. You can purchase upgrades for your sunken ship and buy fish to populate your personal underwater utopia.
The game's graphics are bright and colourful with plenty of animations as fish are constantly swimming around the screen. It is the type of game that can be picked up quite easily and played for short sessions. Even with the variety of Match 3 action and other types of game play, I found that the game failed to hold my attention for long periods. The game lacked any addictive quality and would have benefited from a background story to give it added interest. This title will only really appeal to hard core fans of Match 3 game play.
Priced at £5.10, the game requires a Pentium 600MHz processor with 512MB of RAM and 67MB of hard disk space running Windows XP and later.
http://focusmm.co.uk/shop/Hidden-Wonders-of-the-Depths-II-pr-1972.html