Two Verbatim Hard Drives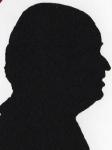 Review controls
Hard drives no bigger than a floppy drive (3.5inch version) are now the norm. What to a man of mature years still takes some getting used to is their capacity is hundreds of time the size and the stack of floppy disk would be huge.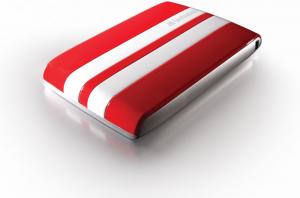 Verbatim Portable Hard Drive GT 500GB
It weights 150grams and will easily fit into a shirt pocket. I was less happy about the colour I was sent as it is close to err pink but I suppose it's also close to a milky red. It has two white stripes (the GT bit) along the length.
It is 11.8x7.5x1.5cm the only connection is a mini USB port towards the front of the left side of the unit. The base and sides are silver grey and each corner of the base has a small rubber foot for stability when on your desk.
The supplied mini to full size USB lead is 40cm long so it does need to be fairly close to a USB2 port. However I found it will work with USB 1.1 but of course the transfer speed will be a great deal slower on such PCs.
One use of such external drives is for back up and this Verbatim unit comes BackItUp & Burn software from Nero.
You really should not need any instructions to attach this drive, the lead only fits one way and its true Plug and Play. Windows thinks for a couple of seconds identifies the drive and you then have an extra drive letter in My Computer.
You can immediately drag and drop items onto the drive. Should you want the BackItUp & Burn software then double click to install it.
This device worked well on Windows XP, Vista and 7 PCs, The box says it also works on MAC OS10.1 or higher or Linux 2.6 or higher but I have not tested either MAC or Linux with it.
My Internet searches found the Verbatim GT Portable Hard Drive 500GB at a best price of £83.51 from the first link below. This firm also has it in black with white stripes at the same price.
http://www.amazon.co.uk/gp/product/B003SHN3VU?ie=UTF8&tag=gadge0a-21&linkCode=as2&camp=1634
http://www.verbatim-europe.co.uk/en_1/product_gt-portable-hard-drive-usb-2-0-500gb-red---white_29008.html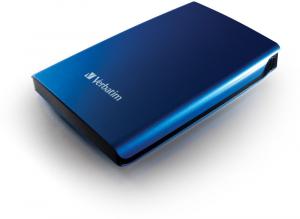 click image to enlarge
Verbatim Store 'n' Go 320GB Portable Hard Drive
This unit weights 139grams. It is 11.5x6.5x1.3cm. Mine was a metallic blue top and bottom with a black stripe running around the sides. The mini USB connector was top of the right side. It has four tiny rubber feet on the base.
There is a blue light on the left side (opposite the USB input) when power is going to the drive.
It is just as easy to attach as the unit above with the same length of USB lead. 365MB of space is taken by the tree folders that come with the unit. These are manuals that come in 27 languages. Green Button (energy saving software) and BackItUp & Burn software the same as with the unit above. The main difference is that this unit is 320GB. The actual free space as delivered is 297GB this is because the way sizes are promoted and the actual size are calculated by using 1000 and 1024 so the larger the drive the larger the differential between them.
I used it on the same Windows systems as above but once again it is stated to work on MAC and Linux as described above.
Doing my Internet searches found the Verbatim Store 'n' Go 320GB Colours at a best price of £68.99 from the first link below. It is also available in pink, green, black or red.
http://www.amazon.co.uk/gp/product/B003KAX2CU?ie=UTF8&tag=gadge0a-21&linkCode=as2&camp=1634
http://www.verbatim-europe.co.uk/en_1/product_store-n-go-usb-2-0-portable-hard-drive-320gb-blue_4798_0_26709__1414.html