A Chinese Laser Printer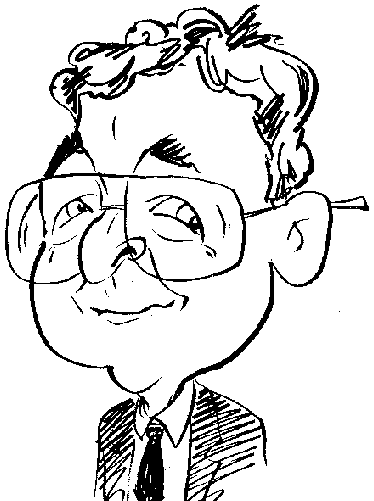 As the current hot bed of less expensive high tech equipment, Chine is the source for this next laser printer.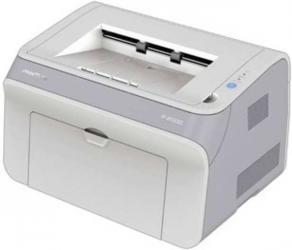 click image to enlarge
Seine Technology is a Chinese company that concentrates its expertise on producing laser printers and printing supplies. I thought I would just mention that as, like me, you might not have heard of this company before. Currently the laser printers from this company are being released under the Pantum brand name for both the home consumer and the business marketplace. The first printer in this range to come my way is the Pantum 2000. This is a mono laser printer rated at 20ppm with a 20,000 monthly duty cycle.
Combining dark and light grey panels, this mono laser printer is not as compact as some models I have looked at although with dimensions of 380 x 236 x 261mm (W x H x D), it is not excessively large. Weighing 6.1kg (including the 700 page starter cartridge), the P2000 is reasonably portable for short distances and feels solid enough to withstand a reasonable workload. Rather than provide the user with wireless connective, the P2000 is strictly USB-only when linking the device to a computer.
A depressed front area with a drop down panel provides you with two paper input options. The main lower input tray has a capacity of 150 sheets while the upper slot is more for one-off manual feeding when a different type of paper or envelope printing is required. As this paper input area is totally open, you are given a clear indication when more paper will need to be added. Printed documents are deposited at the top of the unit where a flip-out flap ensures that the paper is not scattered over the floor.
Running along the right side of the paper output area is the printer's mini control panel. This panel consists of two LED lights and a single button. The button acts as a continue/cancel option. The top LED indicates when there is a paper problem such as a paper jam or when you have failed to notice that the paper tray is empty. The second LED is used to draw your attention to various problems as it switches between a red, orange or green colour. Among the issues it could inform you are that the print cartridge was installed incorrectly or that the toner level was low. I have yet to encounter any of these problems.
While on the subject of the print cartridge, this is a one-piece unit that simple slots in to the top of the printer's body once the top cover has been raised. You will need to remove a plastic shield from the cartridge and give it a shake before actually inserting it but neither task should hold you up for more than a few seconds. While the provided Starter cartridge gives you 700 pages, replacements are available with 1500 and 2,300 pages capacity. The unit's print engine is rated at being good for, on average, 100,000 pages.
As mentioned earlier, the P2000 connects to your computer via a USB lead which comes supplied. The USB socket is located at the rear of the unit where you will also find the mains power socket and an on/off switch. This does mean that you should avoid positioning this printer flush up against a wall. Slatted vents on either side should also be kept clear of obstructions to allow for ventilation. When not in use, the P2000 goes into sleep mode and will be automatically awaken when a print job is detected. While not silent during a print job, the noise created is not excessive.
The print driver supplied with the P2000 has the usual array of features including the ability to name specific print runs. The driver supports 600 and 1200dpi printing in either portrait or landscape orientation. You can select from any combination of negative, toner saver, mirror and rotate plus add a text or bitmap image watermark.
I found that the printer does require a little time to wake up after a good night's sleep. I timed this at 25 seconds from activating the print option before the first page was drawn into the printer. On subsequent print runs, this delay was reduced to 6 seconds. The print driver has a Duplex option but this is a manual operation. At the appropriate point in the print run, action will be suspended as an on-screen dialogue box appears to allow you to re-insert the page(s) so that the second side(s) can be printed.
When printing a 560-word text document, I was able to get 19.5ppm. This print speed was achieved with both 600 and 1200dpi settings. While there was no difference in print speed, 1200dpi printing was darker. I would be happy to use either quality for my text documents. When printing images, the P2000 produces reasonable quality but not to thee same degree as its text printing.
Originally launched with a recommended price of £59.99, the Pantum P2000 is, at the time of writing, being advertised at £49.99 on Amazon.co.uk. Replacement cartridges are priced at £44.95 for the standard unit and £54.95 for the high yield product. The Pentum P2000 is well worth considering.